15

min. read
Are you a project manager? Or, aspiring to grow in the project management profession? Then, you definitely need PMP! If you are wondering about how to pass the PMP exam on your first attempt, you are at the right place! However, before we answer your question about how to get PMP credentials, let us see what PMP is! Project Management Professional PMP Certification is the globally recognized, needed, and sought-after credential in project management.
---
Attend our 100% Online & Self-Paced One-Hour Free PMP Training.


---
PMP is a credential that comes from Project Management Institute.
What is PMI?
PMI is the #1 institute in the world for project management. It has been advocating project management since 1969. If you are looking for credentials in project, program, and portfolio management, PMI Institute is the one-stop for you. If you are interested in understanding the Agile methodology or the business analysis domain you also can rely on PMI for practice guides and standards in all the above areas. Are you looking for best practices and the latest trends in how to manage projects? You can find all that at PMI!
The 3 Good Reasons for Getting PMP Certification
If you are asking about getting PMP certification, so you must also have a strong 'why?'. You need good reasons to enable your journey to find the answer to your getting PMP Certification question. Let's look at the 3 good reasons for becoming a PMP.
Jobs in project management: Did you know that by 2027, 22 million new jobs in project management would be created? What does that mean to you as an individual? You are looking at a whopping need for 88 million individuals in various project-oriented roles.
Industries that need Project-oriented roles: Which industry sector are you working in? Manufacturing & Construction, Information Services & Publishing, Finance & Insurance, Management & Professional Service, Utilities or Oil & Gas? If you are working in any of these industries, watch out for a spurt in the project management jobs! Even if you are not in these industries, continue to think about getting PMP certification, so that you can be one step ahead and might also move to these industries. You can read more about PMP jobs.
---
After helping over 500,000 professionals in more than 180 countries with a 99.6% first attempt pass rate, we have prepared a seven-step PMP study plan. Read this PMP study plan and create your own PMP prep plan accordingly.
---
PMP Certification Salary Hike: You can become PMP certified and get a salary hike, earning more. But how much salary hike can certified project managers expect? Did you read the PMI salary survey report? If not, here is the answer to your question. 20% growth! Isn't a 20% increase in your salary a trigger enough to get to the bottom of getting a PMP certificate? You can read more about PMP salary.

Other good reasons: If these 3 reasons are not good enough, let's give you some more reasons:
You are going to be recognized for your project management skills
If you are thinking of applying for a new job, you will have an edge over other applicants
You will be sought after on client projects
Is your motive getting stronger to become a PMP-certified project manager? Let's see if you meet the eligibility criteria.
Eligibility requirement for PMP certification
Do you have a 4-year bachelor's degree and 4500 hours of experience directing and managing projects? Do you meet these PMP certification requirements? If so, the next requirement is attending a 35-hour PMP certification training.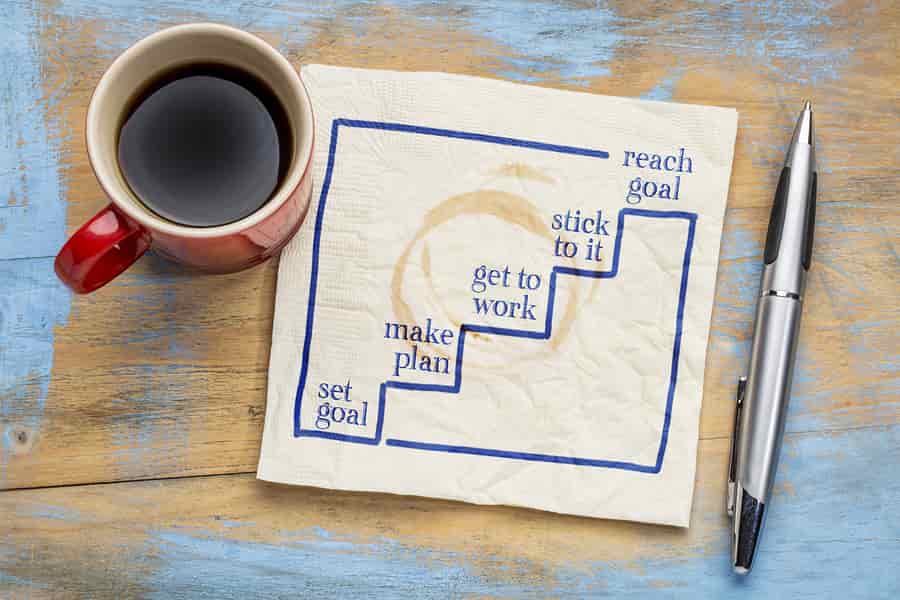 Project Approach for Getting PMP Certification
When you are in the project management arena, what is better than looking at the PMP certification preparation as a project. Therefore, let us apply the project management principles and get to the depth of getting PMP Certification steps.
Step 1: Initiating
Are you now having a concrete justification for taking up this project? Have you assessed the reasons to go for certification and the benefits that you get? Let's start to explain the major steps of getting PMP certification.
Financial Appraisal: Cost Vs. Benefit
Did you do a financial appraisal on the total PMP Certification cost (PMP Exam Cost, the cost of 35 hours of project management education, the cost of the resources) versus the PMP benefits? Is your ROI and payback period (based on PMP Salary) attractive enough for you to take up the project? So getting PMP certification is determined by your strength of motive too!
Timeline
What deadline do you have in mind? Is there a constraint from your organization that you need to finish PMP Certification by a specific date? Or, are you driven by a change in PMBOK or other motives? What are the key milestones for this? These are important points to determine how to get PMP Certification.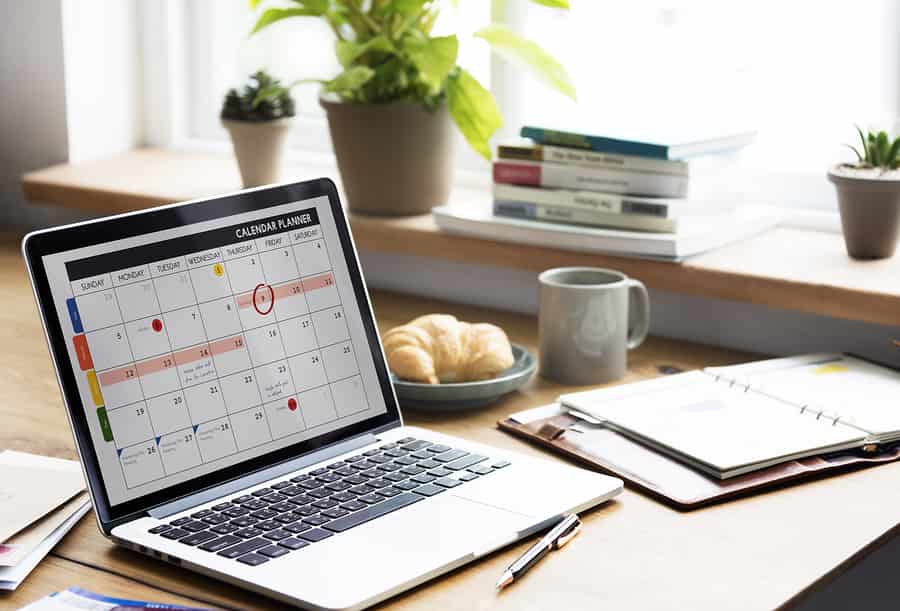 Milestones
Did you decide when you want to complete the 35-hour PMP exam training? This could be a milestone.
If you are looking for PMP training with thousands of PMP practice questions PMP Certification Online Training bundle will be a good option. The most comprehensive PM training bundle of Master of Project Academy is the Project Management Training Online program.
How about submitting your application? Brainstorm and come up with dates for these and more.
Budget
Have you a high-level estimate of the components of the cost of PMP certification? This is a crucial thing to consider about getting PMP Certification. Based on the estimate, prepare a budget. You can learn more about PMP certification cost.
Stakeholder
Have you identified who are the stakeholders in your project? Did you do a stakeholder analysis? What criteria are you going to have in place to check that your project is going to be successfully completed?
Step 2: Planning
How to get PMP Certification talks about the approach and methodology for becoming a PMP. Here is a planning guide about how to get PMP Certification.
Create a PMP Study Plan
What is a PMP study plan? In what way is it a component of how to get PMP Certification? You need a study plan to know what to do, when to do and how to do it. This is your project management plan.
Plan to Manage Stakeholders
Right from your boss, your family, and the training provider, there are many stakeholders in this project. Are you clear about what their expectations are? Have you set the expectations with your stakeholders? Because you may need to dedicate specific time for PMP preparation. Therefore, an essential part of how to get PMP Certification is managing your stakeholders. Tell them upfront what help you need from them.
Scope
Did you check the scope of the PMP Exam questions? Go through the PMI credentials handbook on PMP Exam. You will get a broad definition of the scope of the PMP Certification exam from this handbook.
What is your next step in your how-to-get PMP Certification journey? Do you want to plan the phases? Then, detail the work in each phase.
One of the key aspects in how to get PMP Certification involves planning the work to be done in each phase.
Which do you want to focus on in the first phase? PMP Study guide or PMBOK (Project Management Body of Knowledge)?
Which methodology do you want to use? Plan-driven or change-driven?
PDCA cycle: Plan-Do-Check-Act is the simplest way to ensure you are improving and reaching your goal. PDCA is a key concept to be followed in your how to get PMP Certification.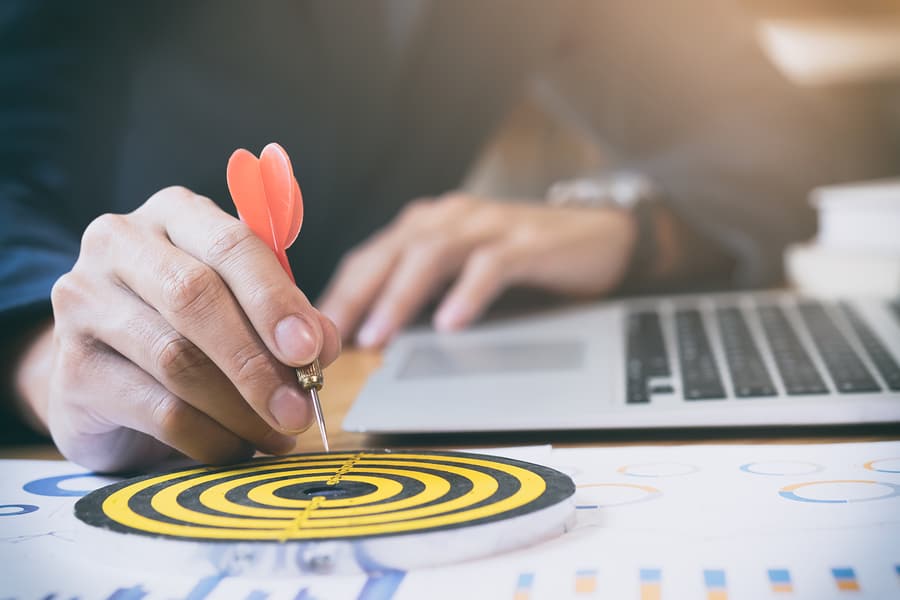 Schedule & Cost
How do you prepare a schedule? What is the work you have planned in each phase? Based on this, divide it into activities. Which activity comes first? Study the PMBOK pdf or a study guide and then assess yourself by taking a test.
Once you have the activities, analyze their relationship or dependencies: FS, FF, SS, SF
What resources are you going to use and how long will each activity take to complete?
How do you arrive at a schedule? Combine the activity, dependency, and estimate and there is your schedule.
How did you score? Where did you go wrong? Why? What should you do it improve? Identify these aspects.
What aspects are you going to monitor in the plan? Time, the work you have done, and how well you are doing.
Did you include them in your plan for monitoring and controlling the study plan when you start your preparation?
How to get PMP certification? A well-defined schedule is a decisive factor in PMP Certification.
Budget
Do you have the high-level budget from initiating phase? Use this as a reference.
Have you weighed the pros and cons of the different cost components of the PMP Certification cost?
Another vital constituent in how to get PMP certification is the budget you have set aside. What are the tolerance limits you have for the budget?
Why is this important? Since one of the elements that tilt the PMP Exam Cost is the 35 hours of project management education. Therefore, you need to have clarity on the budget you have.
Which other cost components do you need to consider for budgeting?

PMP Exam Fee, Membership fee, and any other resources
Risk
How to get PMP Certification involves risk management. There could be many uncertainties in your PMP journey. Therefore, unless you identify what hurdles or roadblocks you may encounter, you may be delayed in becoming a PMP.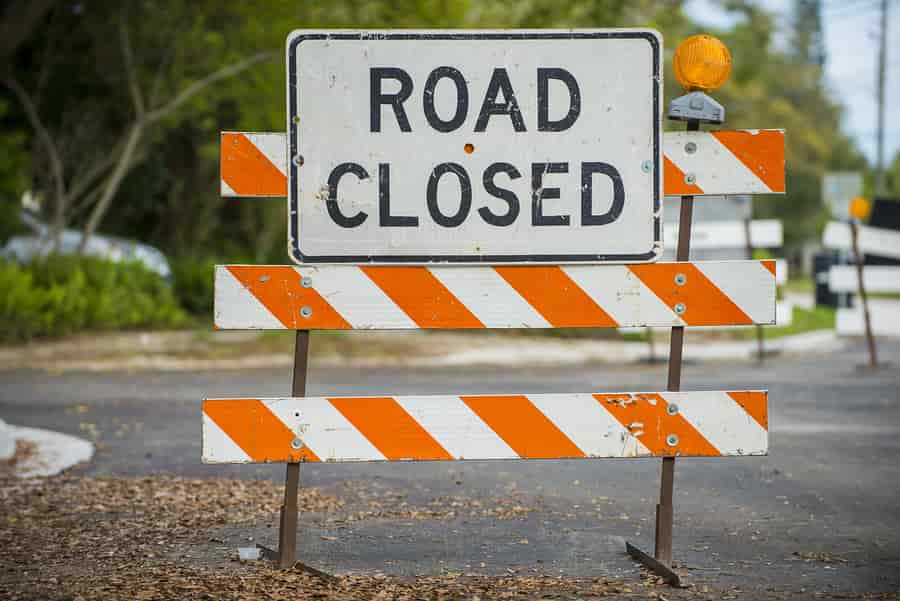 Identify risks and plan: What risks do you foresee in completing the PMP Certification?
Impact on schedule: What if the training provider reschedules your planned training session? How is it impacting your schedule?
Impact on Cost: OR, if the provider does not give you all the resources such as mind maps, cheat sheets, and practice tests? Would you need to increase your budget?
Have you factored in extra time and cost as a contingency?
Risk Management in PMP Certification Process
It is imperative to have thorough risk management built into your how-to-get PMP Certification process. What response plan do you have?
To have a better answer for how to get the PMP Certification question, do a thorough groundwork on the various training providers and what they will and won't provide.
Did you plan a backup procedure or add a buffer to your plan?
Did you factor in the time needed for audit in case that happens with your application? You may want to start the application process as soon as you complete your 35 hours of project management education to address this risk
Check at a stage what opportunities you have and possible threats.
Procurement
As part of procurement, the resources you want to buy or the training, you need to understand the capabilities of the training provider to have a solid answer for your how to get PMP Certification question.
How to choose 35 hours of project management education? Which type of training do you want to attend? Classroom or PMP Online Certification? How you choose the right training provider is one of the key questions you need an answer to in your quest for how to get PMP certification. What factors do you need to consider to decide on the type of training?

Do you want flexibility and self-paced learning?
Would you want to attend a classroom training and complete it within a short span?
Is your focus on understanding the project management along with certification or only PMP certification?
Can you spare dedicated 4 days for the training program?

What type of learner are you? Do you find that your focus is highest early in the morning or late at the night?  Do you need to go over some concepts a little slowly and in your own way? You have to answer these questions before answering how to get the PMP Certification question. If you think any one of these matches your need, then go for a PMP certification online program.
PMP Course Classroom session: Are you game to attend 12-6 hours per day session for 3-5 days? If you want the conventional classroom-type PMP Course, where you can interact with the instructor, choose a PMP boot camp. Some of them focus on the PMP exam and may be leaning towards memorization since they also say that you can appear for the exam immediately. But, the question is 'can you digest so much information in such a short span and be ready?'
PMP Certification Online Course: Are you the typical project manager/lead who is juggling multiple things? Do you think it is tough to say when you will have an undisturbed clear 4 days away from work?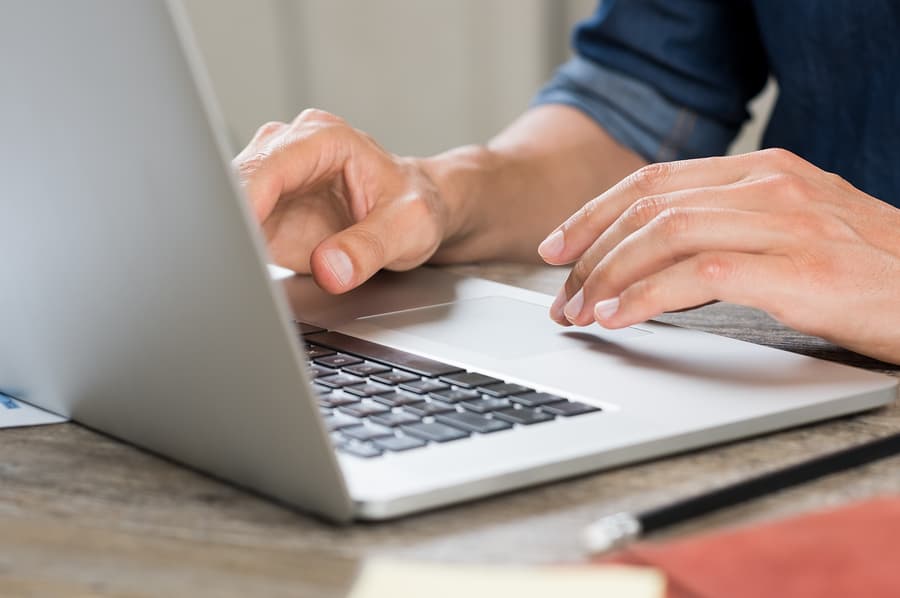 Source selection criteria for 35-hour training program
Have you made a list of project management PMP training providers? What are the source selection criteria? Here are a few that you can use as a reference:
Does the provider give unlimited access to videos?
What does the provided PMP Study guide contain? Is there a quick reference guide that you can refer to before the PMP certification exam?
One critical factor you should focus on learning about how to get PMP Certification is the PMP Certification cost aspect. Since budget is a constraint, you need to also look for a cost-effective option.
PMP Certification online has multiple plans that suit your budget. Check out the monthly and annual options. You can surely save on this cost component
Can you learn at your pace, at your convenience in this online course? Do check the experience of the faculty, examples given in the course, and testimonials of the clients of the provider
Are you getting the 35-hour certificate when you are done?
Your question of how to get PMP Certification is partly addressed in terms of the planning that you need to do. In addition to what we discussed above, check out any resources you need to procure and the 35-hour training program you are going to sign up for.

Watch the Top 3 Benefits of PMP Online Training
How to Get PMP Certification Step 3&4: Execution, Monitoring & Control
Attend the course
Are you ready with a selected training provider? This is where you are implementing the plan for how to get PMP Certification. Therefore, start with completing the 35-hour course.
PMP Application Process
The next step in executing the getting PMP Certification plan is to start the application process, part of the PMP certification process and in parallel your exam preparation. You can read more about the PMP application.
Why in parallel? Because, by starting your application process, even if your application is picked for an audit, you have ample time to complete this and take your exam within the timeline you planned. You are implementing a schedule optimization technique by using a start-start relation instead of a finish-to-start:
Apply on the PMI website
Pay your PMP certification exam fee: you pay $555 if you are not a PMI member. You take membership with an annual fee of $139, you get to pay only $405
Once you get your eligibility ID from PMI, schedule your exam.r
PMP Exam Prep
Into how many phases have you divided your preparation when you planned how to get PMP Certification?
Phase 1:
Study: Did you go through the study guide chapter by chapter? Now, answer the questions based on each chapter. Chapters are generally by knowledge areas.
Take tests:   Test yourself with as many PMP exam questions as possible. Do you have access to practice tests? If not, buy a few PMP practice tests and Math question tests. What is the next step in how to get PMP Certification?
Revise: Evaluate how you fared in the tests and then strengthen areas that you are not thorough.
Performance Assessment: Have you assessed your performance on the test? How will you assess? You may have defined the performance criteria in the planning of how to get PMP Certification. These could be the number of questions you need to do correctly in a certain time. Were you able to achieve this? If not, modify your approach to study.
Make sure you practice with as many PMP sample questions as possible. Practicing several PMP questions is the crucial factor that will affect your PMP success. Enroll in our PMP Exam Simulator to access over 1,400 PMP questions and answers. You can see the demo of the PMP exam simulator here: Free PMP Exam Simulator.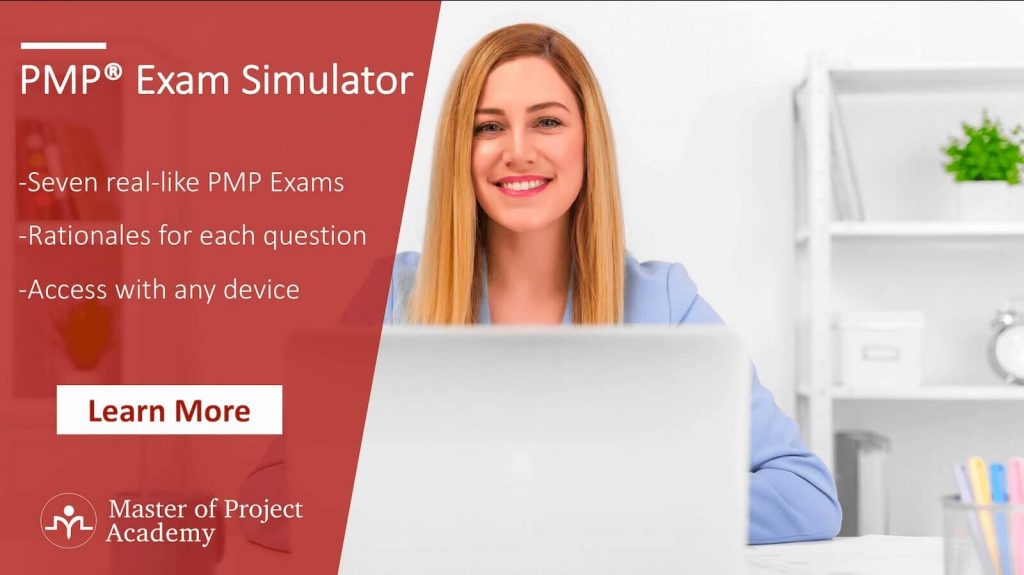 Phase 2: 
Did you study the PMBOK? If not done, read it in this phase. Did you do a SWOT (Strength, Weakness, Opportunity, Threat) analysis? Based on this, focus on overcoming weakness, utilize opportunities such as free tests, and resources and then take a full-length test. Repeat the Study-Test-Revise- Re-test cycle.
Have you set the monitoring and control parameters? What is your target score? Did you reach that? If not, raise a change request. Modify your strategy after a root cause analysis.
Phase 3:
Firm up your brain dump, hone your math skill, take full-length practice tests, and check your score. Have you reached your target? Continuous monitoring & control is an important aspects of getting PMP certification. When you reach your target score, schedule your exam at a Pearson VUE testing center.
Phase 4:
Have a checklist of what identity proofs and documents that are needed at the Pearson VUE test center and accordingly take them to the exam center.
PMP Exam Day: Start the exam with confidence and proceed to finish successfully and see the Congratulations message! Do not leave any questions unanswered. Remember, you do not have negative marking in PMP!
How to Get PMP Certification Step 5: Closing
Have you done a closure review of your project? Did you capture lessons learned and best practices? Which resources did you find useful? This would be a great help for other PMP aspirants and their questions about getting PMP certification!
PMP Renewal
Do you know that you have to renew your credential every 3 years? It is not just how to get PMP Certification but also how to maintain it. Check out the courses to earn your PDUs for PMP Renewal.
Putting it all together on getting PMP certification: Have a plan and follow it diligently. Using a project approach is the solution to your question of how to get PMP Certification.


Author Biography

Sunanda Gundavajhala, B.Tech, M.B.A, PMP has over 25 years of project management. She is a consultant, trainer on project management for different sectors and is the recipient of "Recognition of Excellence" award from PMI, USA and Woman Volunteer award from Hyderabad, India Chapter of PMI. Sunanda has contributed to the "Practice Standard on Scheduling, PMI". She has worked as the Liaison Officer for PMIEF (Education Foundation) for the Hyderabad, India Chapter of PMI.
How To Get PMP Certification
Review by: Elsie Ross
5 / 5 stars