5

min. read
In project management, there are ten knowledge areas. The first one is the project integration management. And the first project integration management process is developing project charter. Then the second process begins, and as defined in project management professional certification it is developing project management plan. Develop Project Management Plan Process belongs to the planning process and it defines the strategy for managing the project and the processes in each project management knowledge area.
---
Attend our 100% Online & Self-Paced One-Hour Free PMP Training.


---
What is Project Management Plan?
This plan describes detailed planning of what needs to be done throughout the project to complete the project successfully and meet the project objectives.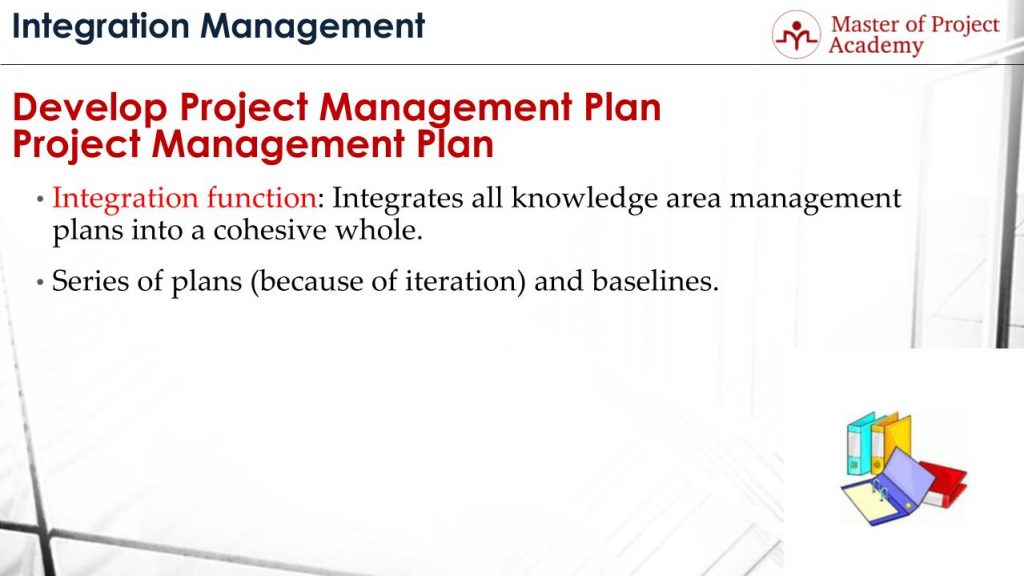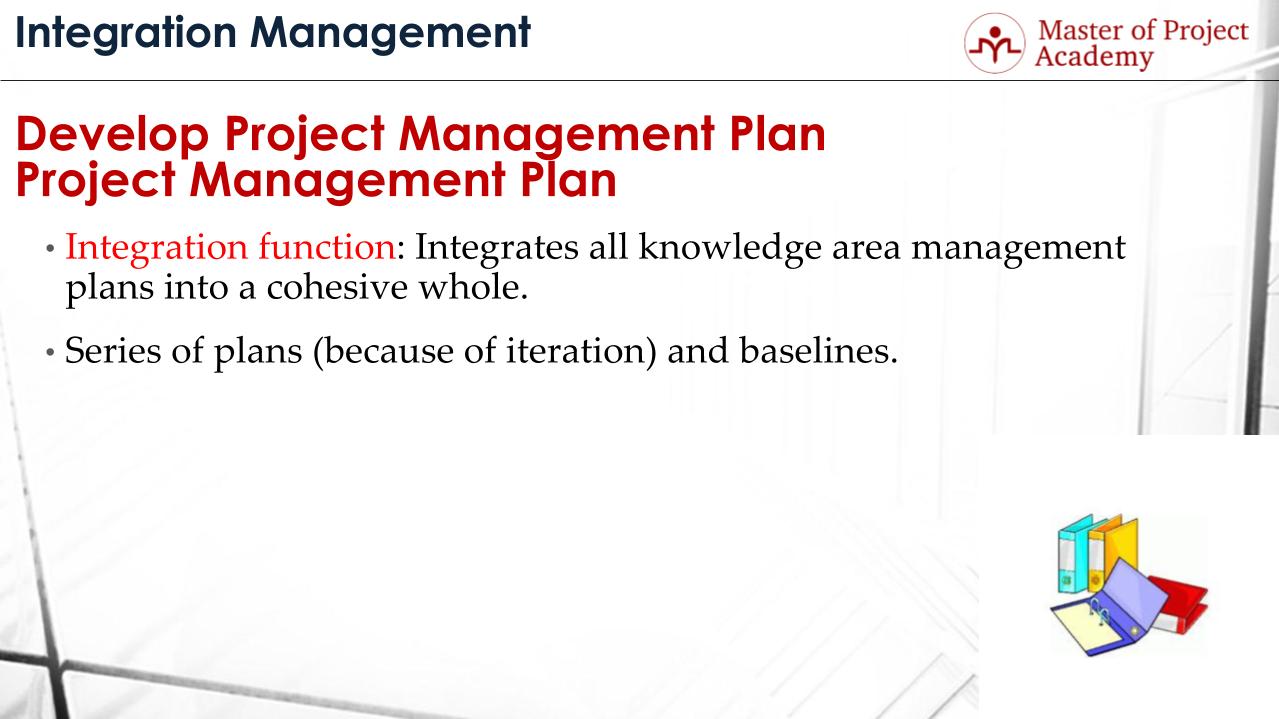 This plan includes series of plans. This is mainly because of iterations and baselines. Because the actual work will not go as planned no matter how perfect your plan is. Based on variations, changes or actual work, re-planning and respectively re-iteration of the plans might be needed. So these can cause to take new baselines in a project.
What does Project Management Plan include?
This plan includes Project management processes that will be used on the project. There will be several processes like determine budget process, acquire project team process, plan procurement process etc. These processes belong to project management knowledge areas and process groups. Processes that need to be used throughout the project are included in the plan.
How does Project Management Plan differ from the management plans?
It consists of project documents and management plans as explained in CAPM Certification training. The main aspect that differs of this plan from other plans is its Integration function. This plan integrates all knowledge area management plans into a cohesive whole.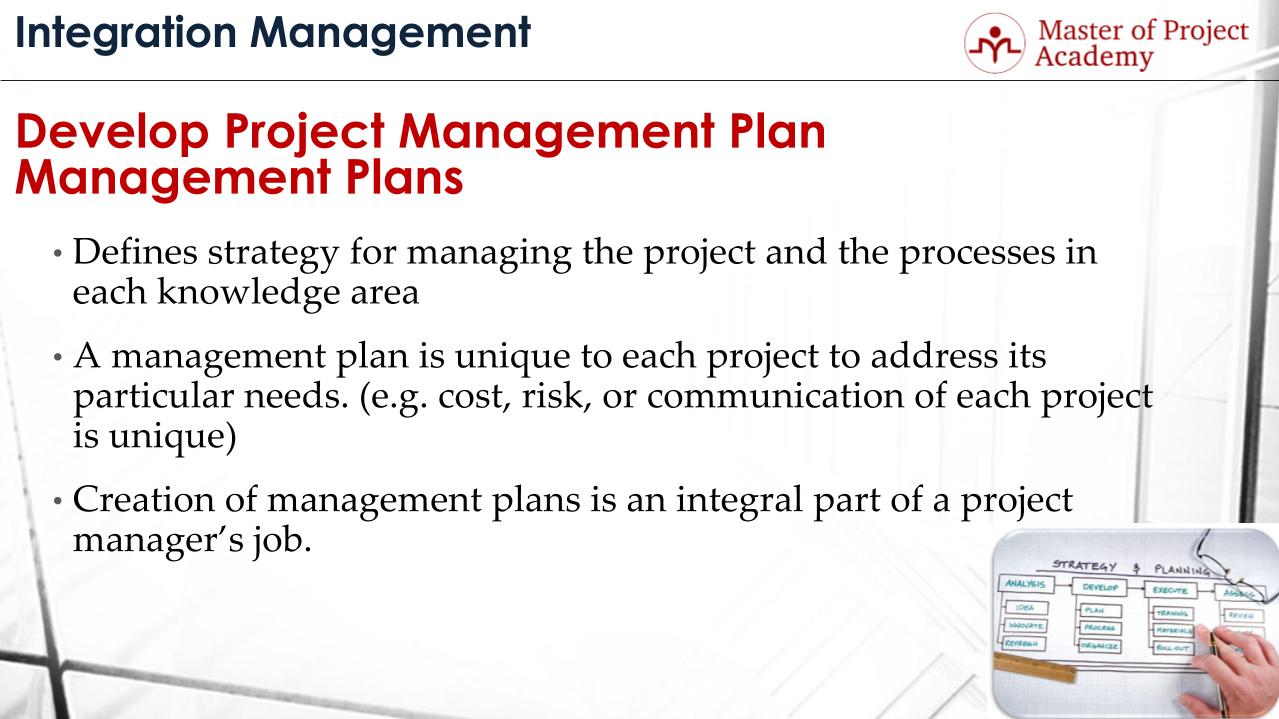 A management plan, unlike the cohesive project management plan, is unique to each project to address its particular needs. A management plan covers how you will define, plan, manage and control the project. For example, cost, risk, or communication of each project is unique. So cost management plan describes the expenses that will be paid throughout the project, risk management plan includes the risks of the project and risk response strategies for these risks in case they occur. Therefore, unique management plans are required to manage several aspects of projects.
There are various management plans for all knowledge areas:
Scope management plan,

Schedule management plan,

Cost management plan,

Quality management plan,

Human resources management plan,

Communications management plan,

Risk management plan,

Procurement management plan,

Stakeholder management plan.
Creation of management plans is an integral part of a project manager's role. In order to develop an integrated project management plan, all of these must be compliant with each other to constitute a reasonable and attainable plan. All these plans aim to focus the success of that regarding domain only. The cohesive success of all management plans can be ensured with the integration function of the project management plan.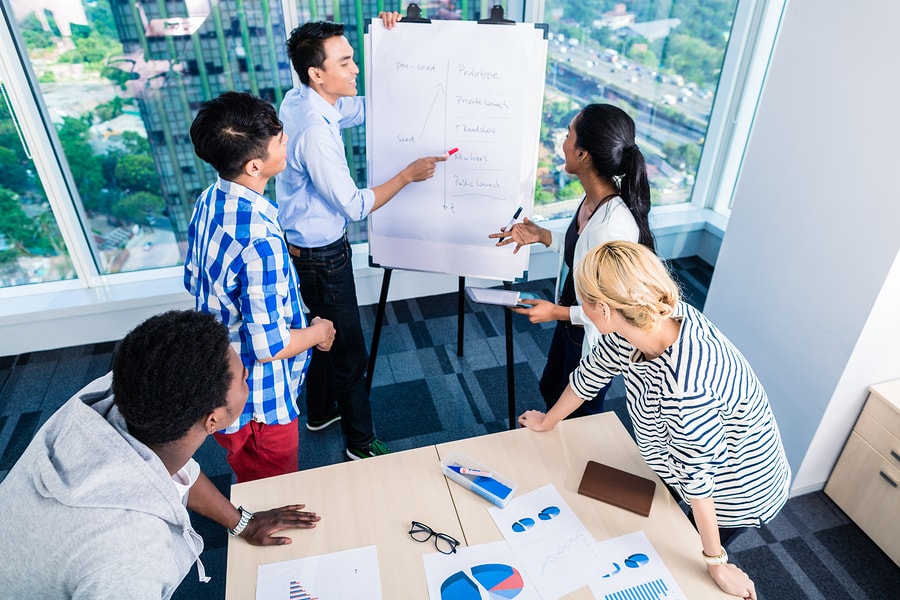 For instance; cost management plan describes what will be spent. Schedule management plan includes the delivery dates of deliverables. Human resource management plan includes the details of team members. So cost management plan must include the payments of the project resources described in the human resource management plan and these payments must be done in accordance with the schedule management plan.
These management plans are prepared with the inputs of the project stakeholders. However, preparation of management plans and overall project management plan is the accountability of the project manager.
Management plans look forward in time and try to address management concerns. Because planning means anticipating how a certain set of activities will be done in future with the inputs of today and assumptions. With the information available, management plans are produced respectively.
What are the different Management Plans for different knowledge areas?
There are ten project management knowledge areas and there should be a particular management plan for each knowledge area respectively.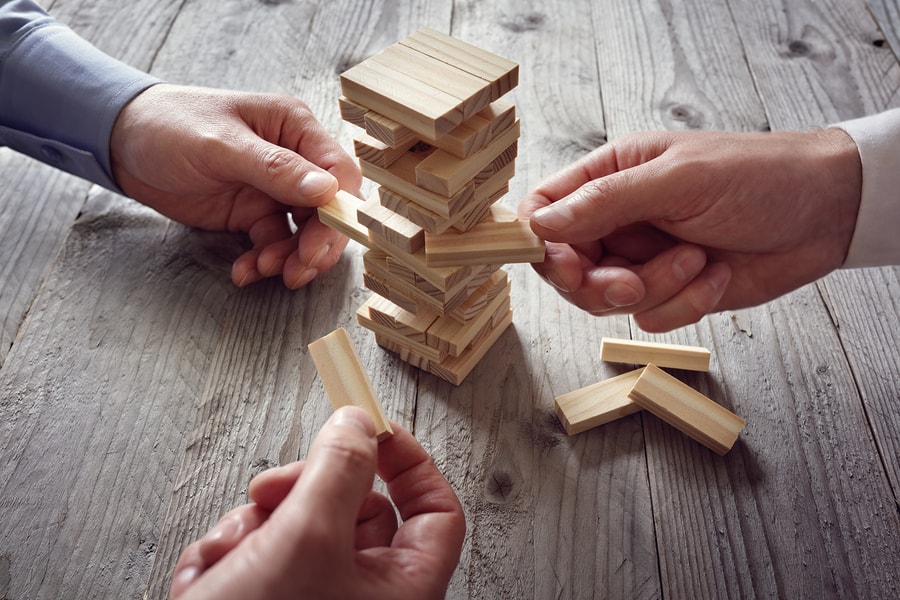 Scope, schedule and cost baselines:

Baselines show the snapshot of the project at a certain time throughout the project. For instance, scope baseline shows what the scope of a project was. The schedule baseline shows start and end dates of activities, project duration, and completion dates. The cost baseline shows the expense plan of the project. Since there might be change requests or variations from the planned values in the project, new baselines might be taken and each baseline should be stored in the plan respectively.

Requirements management plan:

. Requirements management plan includes how the traceability of the customer requirements from the customer till accomplishment will be ensured. It describes how to get requirements, how to track them throughout the project and how to deliver and get acceptance from the customer.

Change management plan:

. Changes are inevitable in a project. The customer might come with new requirements or their requirements might change as long as they see the outputs of the project. Therefore, change requests might be initiated. How to receive a change request, how to evaluate impacts, how to approve, who will be the change control board, how to implement an approved change request etc. are all described in the change management plan.

Configuration management plan.

Configuration management mainly deals with the versioning of project work. There will be several versions of components or documents in a project, and several. Let's consider that you have a 2

nd

version of the plan and this includes the 4

th

version of cost management plan, the 6

th

version of schedule management plan, 1

st

version of procurement management plan. These kinds of versioning of project documents and other components are handled with the help of configuration management plan.
And the last component of the plan we will be listing is Process improvement plan.

If there are repeated set of activities, these should be done better in each next attempt during a project. Either the time to complete same activity shortened or a weak aspect must be improved etc. How to improve these repeated activities and processes are described in the process improvement plan.
This plan is one of the most important project documents. To ensure the success of a project, a project manager should gain detailed knowledge about this plan. If you are willing to learn more you can consider enrolling in a PMP certification course.


Project Management Plan
5 / 5 stars