14

min. read
Have you started your Project Management Professional PMP certification exam study? Are you looking for a comprehensive PMP study guide to help you in your preparation? Do you want to know which is the best study guide to ace the exam? Read on! You can get all your answers in this post which will help you pass the exam!
---
Attend our 100% Online & Self-Paced One-Hour Free PMP Training.


---
What is a PMP study guide?
Are you in the midst of your PMP exam prep? Or, you are still contemplating choosing a training provider to get your 35 contact hours? Maybe, you are still considering whether to go for a project manager certification and review PMP requirements. Whichever the case, you would want to know about the PMP exam study guides. Before we go into that, let us understand what is PMP:
Watch our "How should I study for the PMP® exam?" video
PMP Certification distilled
| | | |
| --- | --- | --- |
| Eligibility | Exam | Exam Fee |
| 4-year bachelor degree | 180 questions | $555- non-member |
| 4500 hours experience | ~4 hours | $405 member |
| 35 contact hours project management education | PMBOK | $139 membership fee |
If you are going for PMP certification, check out these aspects below.
PMP Requirements:
Do you have a 4-year bachelor's degree, 4500 hours of experience leading and directing projects along with 35 contact hours of project management education? If yes, then you can start applying online at the Project Management Institute website.
PMP Application:
Now let's review PMP Application Process:
Have you submitted your application online? Then, wait for the acknowledgment from PMI Institute. Once you get this, you are asked by PMI to pay fees online. Have you taken PMI annual membership? If you have not, please do it before you pay the fee so that you can pay the discounted fee of $405.
Did you get the eligibility ID or did PMI say your application is picked for an audit? If you have the eligibility ID, you can schedule your exam within one year.
Is your application picked for an audit? No issue, it is PMI's quality assurance. Therefore, just follow the instructions and complete the audit process
PMP Certification Exam
You have to take the PMP Certification exam at a Pearson VUE center. When you are scheduling the exam, you can choose the most suitable center, typically one that is close to you. How many questions, what type, how long? Yes, there are many questions racing through your mind and as promised, we are going to answer them.
The questions in PMP Exam
You will have to answer 180 questions within 230 minutes.
Understanding project management concept:
There are questions that test your concepts and your experience in handling projects. Which process would you be handling after let us say 'Define Scope'? As a project manager, which is your next course of action? Is it 'Create WBS' or 'Collect Requirements'?
Therefore, be prepared to answer this type of question too. Hence, understand the flow of processes in the project management. While PMBOK pdf is the ultimate reference, your Study Guide is a handier one for you.
Some questions could test the understanding of definitions and terms used in PMBOK. Therefore, your study guide should help you understand these definitions, terms, and their usage in projects with examples.
---
Watch Alan's "New" PMP® Exam Journey Interview
---
Application of concept to managing project:
These are not theory-based but application-oriented. You should have understood the PMBOK framework and, its application to managing projects. What a project manager you would do in this situation? These types of questions would be asked.
Data interpretation questions: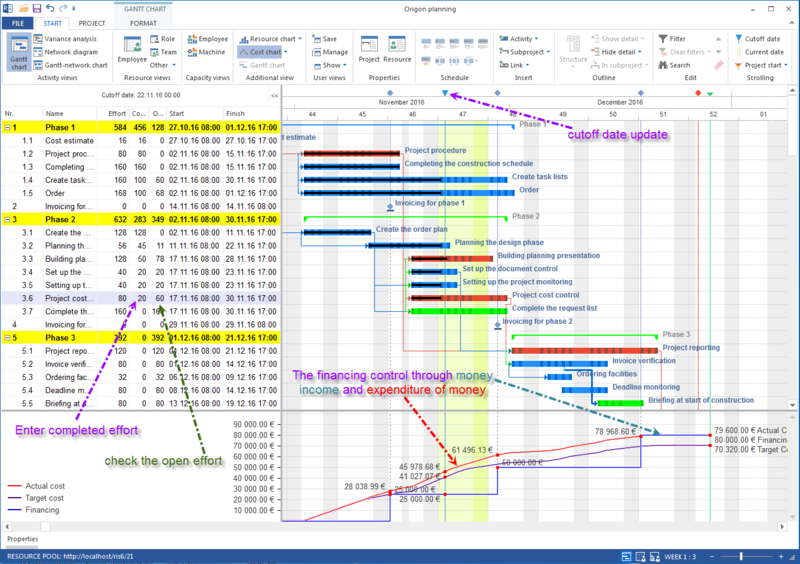 In addition to these, you have data interpretation type of questions. Data on budget and schedule is presented and you may be asked about the project performance. Sometimes, graphs could also be given. You may have to analyze the project performance based on this.
PMP Study Guide: What is it and how does it help?
If you have not taken the 35 contact hour PMI certification training course, then check with the providers. Normally, many project management education and training providers will give you a study guide as part of their training.
What is included in our 35 contact hours of self-paced PMP Training?

What should a PMP study guide have?
You will have a road map or a study plan. This is the starting point for your preparation – a guideline on how to go about your preparation.
While the study guide is based on PMBOK, the Guide to Project Management Body of Knowledge, it is not the same. Many find it difficult to read PMBOK, though it is essential to go through it for the PMP exam.
Therefore, if you think PMBOK is difficult to chew, start on the PMP study guide. It has the essence of the project management framework, the 47 processes spread across the 10 Knowledge Areas and five Process Groups.
How is the PMP study guide different from PMBOK?
Let us explore the difference between PMBOK and PMP Study Guide.
PMBOK
PMBOK is the Guide to Project Management Body of Knowledge – a foundation standard from PMI. You will be able to study the processes, framework, and the Ten Knowledge Areas in PMBOK.
Knowledge Areas of PMBOK
You would be understanding the project management framework in terms of the 10 Project Management Knowledge Areas.  What is a Knowledge Area and what does it cover?

Scope Management: You want to know what is the work to be done for the project? How do you ensure that all the work to be completed will be done? As a Project Manager, how will you ensure that additional unauthorized work is not getting included? Now that work is completed, how will you ensure that the complete job has been done? Not just complete, you also need to check if it is correctly done. You will get your answers in Scope Management Knowledge Area for these questions.
Time & Cost Management: How do you prepare a schedule? Do you have a process in place to ensure you manage changes to it? How do you define a budget? What kind of performance indicators are you going to use to measure and manage budget and schedule? You would learn these in Time & Cost Management.
Quality Management: Planning for Quality, providing confidence to your customers, and ensuring you are having quality control are parts of the above area.
HR & Communication: Planning and managing people and communication which are key to the success of a project are dealt with here.
Risk Management: How do you identify the threats and opportunities in a project? What mechanisms are going to be put in place to address them? How do you control risk in your project? You will understand these aspects in the above knowledge area.
Procurement Management: What do you need outside of the organization for your project? What processes do you have to ensure you get the right vendor for your needs? How do you measure and monitor the vendor's performance? How do you make sure that the vendor has delivered all that you want and the way you want? You will understand these concepts in the procurement knowledge area.
Stakeholder Management: Who are all involved & impacted by your project? Also, who can influence your project? How do you understand the expectations of these stakeholders? What process will help you to monitor and ensure their needs are met in the project? Stakeholder Management explores these aspects to help you achieve your project objectives.
Integration Management: A holistic view of the project can be got from this knowledge area.
Each knowledge area has processes while each process has specific inputs, tools & techniques for a defined set of outputs. You can see the interaction between processes through the Data Flow Diagram (DFD) given in each Knowledge Area.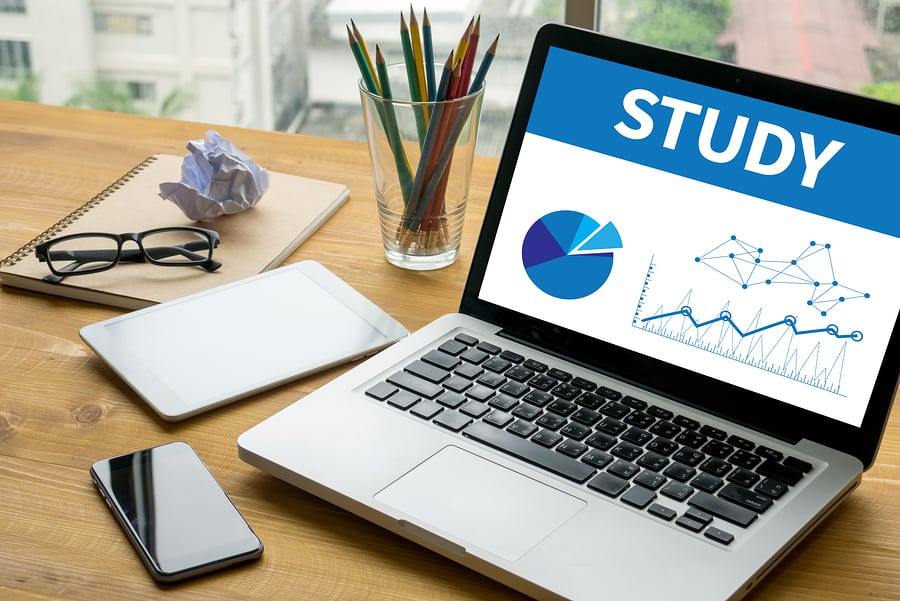 PMP study guide
PMP Study guide or PMP Prep book would explain the project management processes. Does your Study Guide organize by knowledge areas or process groups? Either way is OK as long as the flow is maintained.
Examples: There are generally examples given in the PMP study guide to help you understand the processes which you cannot see in PMBOK. Therefore, you need these real-world examples to understand what the process aims to accomplish and how.
Contents: On top of that, you may have some mind maps, and exercises to help you assimilate the processes as study materials. PMP study guide may have more visual appeal to help you internalize the concepts better.
You can choose between an electronic version of the PMP study guide and a hard copy. Moreover, if you are opting for PMP online certification, you may get access to PMP training videos which are helpful in your preparation.
PMP Study Guide will also have questions that test your understanding of the PMBOK framework. Moreover, you can get a feel of the actual exam questions by answering these questions.
A case study may be used in the PMP study guide to explain the 47 processes and their interactions. What is your response to the scenario given in the case study? Always think PMI way and answer these questions.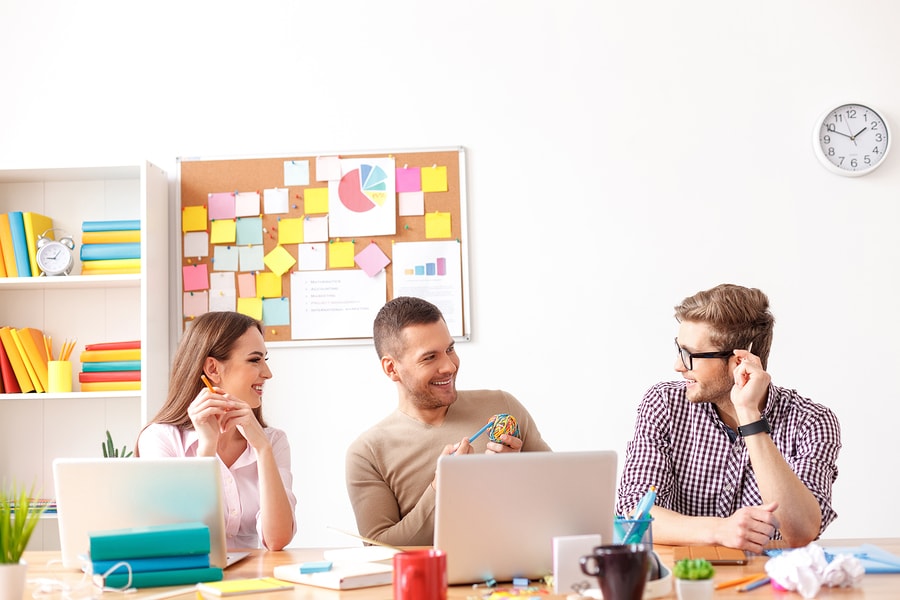 What are the different PMP study guides available?
You can choose from a variety of PMP study guides available in the market. But, the choice depends on your taste and preference for the format, style, and of course, the comprehensiveness of the content.
Formats in which PMP study guide is available
With the changing preferences and trends, the PMP study guide is available in different formats from different sources. While there are still a few who vouch for the good old hard copy of a PMP study guide, many are moving towards digital versions.
PMP study guide PDF is one option while there are apps for both Apple and Android buffs.
Do you want to use your time while traveling? Then, you may go for audiobooks and podcasts.
How to select a good PMP study guide?
When you are choosing a PMP study guide, check for these:
Is it aligned with the latest version of PMBOK?
Are there examples of the processes and their interactions? Preferably, a project case explained from Initiating to Closing would be a great help.
Do you have Math oriented questions with explanations?
Can you know the tricky areas in project management that many PMP aspirants get confused about?
Resources in PMP Study Guide
Is there a quick reference guide in the PMP Study Guide? You can refer to the Quick Reference guide before the exam.
Are there practice questions at the end of each chapter? Is there an explanation for the answer? PMP Study Guide should help you understand how to approach the questions. Why the specific answer is correct? How do you approach a question and eliminate the wrong answers? Does the PMP Study Guide provide you this info?
Tips & Tricks: how to approach, what to watch out for, and which to focus on- these are very important for your preparation. Do you have all these in the PMP Study Guide?
Different PMP Study Guides
Which training provider did you opt for? They would have given you a PMP Study Guide. That is a good starting point since you have already weighed the pros and cons while selecting the provider.
Downloadable PMP Study Guide
Has your training provider giving you a downloadable PMP Study Guide?
Flash Cards as PMP Study Guide
Flashcards are a great way for you to revise concepts, definitions, and terms for the exam. Moreover, you can use the flashcards in PMP Study Guide to get the formulae that are needed for solving the Math-related questions. Does the PMP Study Guide have flashcards?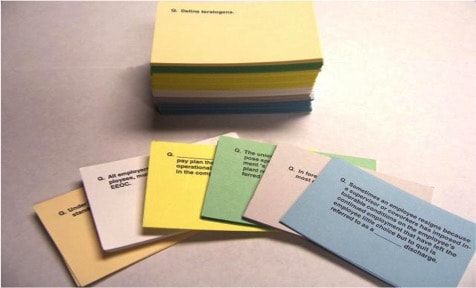 Don't know how to be more productive when preparing for the PMP Exam? Flashcards in PMP Study Guide are a good way to use those smaller time slots you have effectively.
Cheatsheets as PMP Study Guide
You are definitely not going to use the Cheatsheet to cheat in the exam. This is to help you understand and refer to the key concepts before the exam. What will a Cheat sheet have?
You will find the 47 processes mapped to the five process groups and the ten knowledge areas to start with. In addition to this, you can find the formulae, any quality gurus, and some essential tips that are critical for the exam. Does your PMP Study Guide have this? If not, create one!
You can use this as a Brain dump too! Now, what is a brain dump? Neither do you need to pollute your mind nor is your brain a dump yard. This is a cool way to ensure that you do not have to rack your brains during the exam.
How to use the PMP study guide?
Do you have the study plan in your PMP Study Guide? Start with the plan. If you do not have a plan, create one that suits your needs. You can also modify what is given in the PMP Study Guide.
Do you have a date in mind for the PMP certification exam? If so, do backward scheduling.
PDCA for PMP
If not, go through the PMP Study Guide chapter by chapter. Whether an electronic version or a hard copy, highlight the key points. Try out the practice questions that are generally given after the chapter. Why did you go wrong? Analyze and revise the concept.

Jot down the processes or concepts that are not clear to you so that you can put more emphasis on them.
Have you completed one pass of the whole study guide? Now, take a PMP practice exam and check your score.
Did you work out all the exercises in the PMP Study Guide? These help you retain the concepts.
Managing Time for PMP Preparation
Are you waiting for the ideal clear slot of undisturbed study? You may not have that every time? Therefore, use every slot that you have big or small.
You can take a shot at flash cards when you have only a short time, or try those math questions. Solving even two or three is progress instead of doing nothing.
Project PMP
Look at your PMP Certification as a project. Hence, plan, execute, monitor and control and close it!
Create your own quick reference guide adding to what is in the Study Guide.
Do you want to know how other providers deal with PMP Exam Prep? Want to try another one?
If you are planning to buy PMP Study Guides, there are quite a few in the market.
Popular PMP Study Guide
PMP Exam Prep Guide by Rita Mulcahy and Head First PMP from O'Reilly are the popular choices for many. Are you a visual learner? Is it easier for you to understand better through a graphical way of showing information? Then, definitely Head First would be attractive for you. The explanation of questions in Rita's book is very useful.
There are many other study guides available that you can explore. But, one caution, don't try too many. You will have information overload.
Preparing for the PMP Exam
You know now that a Study Guide is an essential ingredient for the success of PMP. Therefore, study diligently and practice rigorously.
The Study-Practice the Questions-Analyze-Revise-Practice. Your mantra for PMP should be this cycle.
Phases and Milestones for your PMP
Have you defined milestones for your PMP project? Being able to replicate the matrix of 'processes by Knowledge Area and Process Groups' is your first milestone.
Have you seen the breakup of questions by process groups given in the PMP Handbook? This is a clue to the effort you need to put in for each process group and that is where the PMP Study Guide comes in!
To summarize, PMP Study Guide is the key resource that helps you ace your PMP Exam. While going through PMBOK is essential, PMP Study Guide will literally guide you to do the preparation apt for your exam.


Author Biography: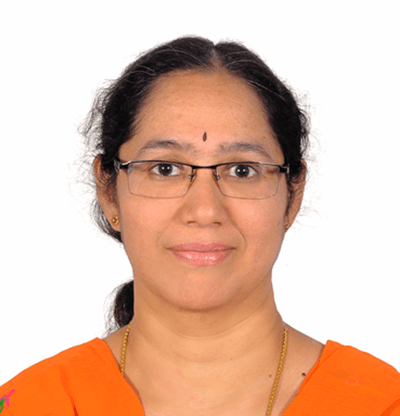 Sunanda Gundavajhala, B.Tech, M.B.A, PMP has over 25 years of project management. She is a consultant, trainer on project management for different sectors and is the recipient of "Recognition of Excellence" award from PMI, USA and Woman Volunteer award from Hyderabad, India Chapter of PMI. Sunanda has contributed to the "Practice Standard on Scheduling, PMI". She has worked as the Liaison Officer for PMIEF (Education Foundation) for the Hyderabad, India Chapter of PMI.
PMP Study Guide
Review by: Julia Riley
5 / 5 stars