PMP Exam Prep is the crucial factor for acing the PMP exam in the first attempt. In this post, we shall explore the Do's and Don'ts of PMP Exam Prep.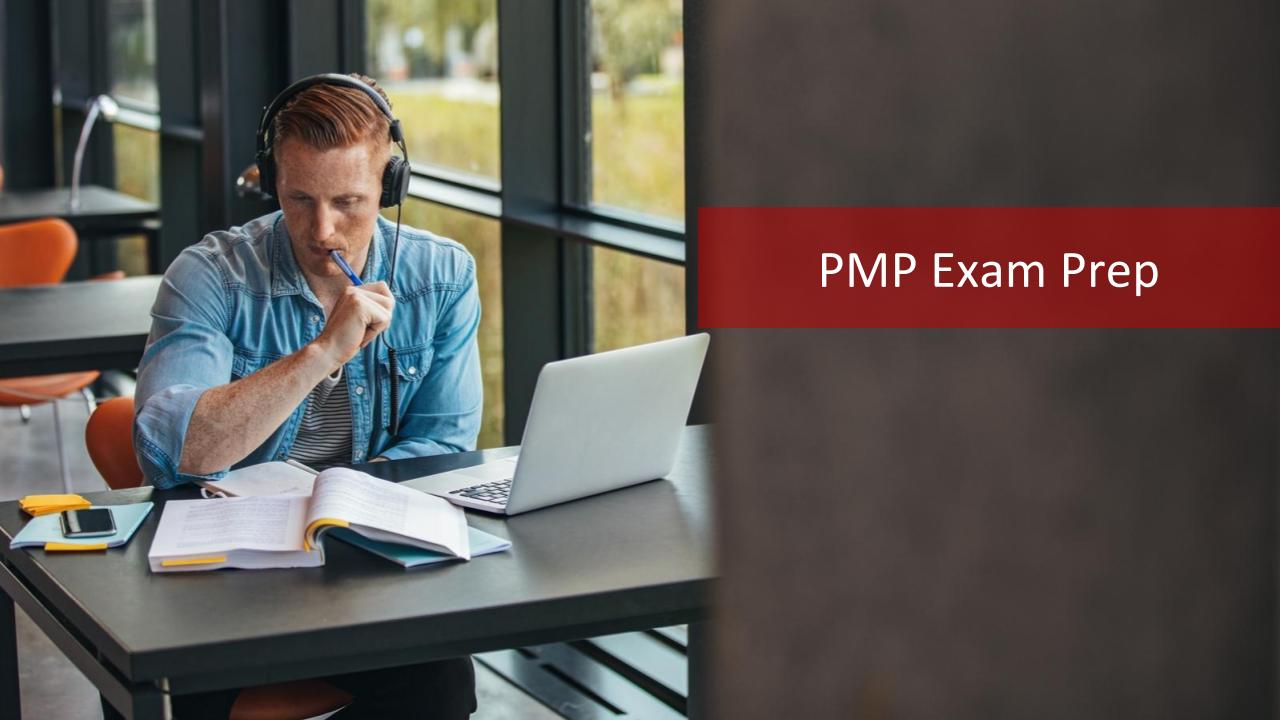 What is PMP?
Let's answer the question of What is PMP: PMP stands for Project Management Professional which comes from the world famous PMI Institute, USA. PMP Certification is now not just a desirable qualification for project managers, but an essential one. PMP certification salary is also 20% higher than a non-PMP credential holder. Therefore, PMP Exam Prep is the key factor that makes or breaks the project PMP.
What are the eligibility criteria for PMP?
Coming to the PMP requirements, for one, you should be leading and directing projects for more than 3 years, to be precise 4500 hours of experience. Then, you should have a 4-year undergraduate degree to meet the educational requirements. Moreover, you should have 35 hours of project management education before you apply. This education is part of your PMP Exam Prep needed for the project manager certification.
How Your PMP Exam Prep Should be?
Before we discuss PMP Exam Prep, let us understand the PMP Exam.
What is PMP Exam?
PMP Exam is a 4-hour exam with 200 questions, each of which has 4 answer options for which a rigorous PMP Exam Prep is needed. There is only one correct answer among the four and you will not get any negative marks if your answer is wrong. The questions are designed by practicing project managers from across the world. There are a variety of questions. Some test your concepts and understanding of the Project Management Body of Knowledge (PMBOK) framework. While, others are application oriented, or data interpretation or Math oriented questions. The percentage of questions are based on the five process groups and it makes sense to base your PMP Exam Prep according to this.

What is the best practice for PMP Exam Prep?
Your PMP Exam Prep can start after you start your 35-hour PMP Boot camp while for some PMP Exam Prep starts when the PMP Online Certification course starts. Create a PMP study plan or tweak the one your training provider has given to kick start your PMP Exam Prep.
PMP Exam Prep Study Plan: The road map to your PMP Exam Prep
Start your PMP exam prep with a study of either PMBOK or a study guide
Normally, you have sample PMP exam questions at the end of the chapter or knowledge area. See how you fare on these questions. Revise in a focused method on the topics you couldn't get right
Your next Phase of PMP Exam Prep would be to take a complete practice test of 200 questions- a simulated test from the PMP Question Bank! From this, you will know how effectively you could manage your time of 4 hours and also the overall assessment.
Like the PDCA cycle, study, test, review and revise and retest should be your cycle
Check out a section from our Online PMP Training

Additional Material
PMP Exam is based on the Exam content guidelines given by PMI Institute and you will be assessed based on the tasks and objectives mentioned there. Therefore, check if you have missed some of the topics in your preparation. A good PMP course study guide generally covers these topics but it always is good to cover all your bases. As a project manager, you should take care of risk management and contingency planning in your PMP Exam Prep. Moreover, when we are saying risk management, make sure you are on the lookout for opportunities too, in addition to threats.

Some of the things that you could add to your PMP Exam Prep are:
Check out specific examples on Quality Management during your PMP Exam Prep if you do not have much exposure to that. You may want to look at lean, Kanban, six sigma concepts and Quality Gurus in addition to statistical process control
Some of the topics are a little confusing for a good number of people, so check out the differences between them and understand the nuances while on study phase of PMP Exam Prep. For example, product and project scope, quality assurance and control, preventive and corrective action, etc.
You should also check out the PMI published Lexicon to have a clarity on the definitions and the specific terms used by PMI.
Take some of the Math practice tests to hone your skills on these. Generally, you have this type of questions from Time, Cost, Communication and Procurement Knowledge Areas.
The 11 Do's and Don'ts of PMP Exam Prep
There a few things that should be part of your PMP Exam Prep while a few that should be excluded. Here we give a few of them:
Unlearn your company's terms and jargon and be conversant with what PMI uses for each activity, process or an artifact. This is where PMI's Lexicon and the Glossary in PMBOK will come handy. Otherwise, you will unnecessarily make mistakes in the exam.
Understand that if PMI says operational definitions, they are referring to metrics and whether Gold plating is good or not!
The exam content outline indicates that around 31% of questions in the exam are from the Executing process group which has a total of 8 processes of the total 47 but you get 62 questions.
Now, compare this with planning which has 24 processes while you get only 24% or 48 questions. To motivate yourself, you may want to focus on the few processes of execution or initiating to start off in your PMP Exam Prep. But, a word of caution- you need to clear all five process groups to be a PMP!
Don't spend more than a minute on any question, however, interesting or tough it may seem.

Do select an answer and if needed, mark it for review before moving on. Since there is no negative marking, you have a 25% probability of getting it right. If you get this habit ingrained into your system, it will become automatic in the exam
When you are answering a mock test in your PMP Exam Prep, mark those questions that you were not confident when picking the answer. Because, even if it turns out right, you should know why it is correct. You cannot afford to take chances in the actual exam.
Are you a visual learner or an auditory type? If you are the first type, check out the podcasts and audio books available to maximize your learning. But, if you are the latter, look for videos, charts, mind maps that will be useful for you
Your PMP Exam Prep should be consistent and dedicated without too many breaks. Continuity is important!
Taking some of the popular mock tests to improve your overall performance
Don't browse too many PMP Exam Prep websites. While being part of a few authentic blogs help you to stay focused and motivated, many have inaccurate information which may be upsetting. Especially just before the exam, don't try any new stuff.
Therefore, PMP Exam Prep with the help of a quality PMP project management training is the key to unlock your career dreams. If you have a fool proof plan for PMP Exam Prep, you can sail through the exam. After understanding the PMBOK concepts, it is the practice that makes a PMP! Hence, Plan, Prepare, Pass!


Author Biography

Sunanda Gundavajhala, B.Tech, M.B.A, PMP has over 25 years of project management. She is a consultant, trainer on project management for different sectors and is the recipient of "Recognition of Excellence" award from PMI, USA and Woman Volunteer award from Hyderabad, India Chapter of PMI. Sunanda has contributed to the "Practice Standard on Scheduling, PMI". She has worked as the Liaison officer for PMIEF (Education Foundation) for the Hyderabad, India Chapter of PMI.
Review by:
Florence Sunderland