6

min. read
Are you starting out on your career? Looking for options that help you advance in your career? Are you interested in project management? Then, CAPM training course would come handy. CAPM training course helps you prepare to be a Certified Associate in Project Management (CAPM). Let us discuss what CAPM is and how CAPM training course will be helpful for career advancement.
---
Attend our 100% Online & Self-Paced One-Hour Free CAPM Training.


---
What is CAPM?
Are you working as a project coordinator or a junior project manager? Or, you just started outworking and want to go into managerial roles? Do you want to know what will help you grow in your career and understand the ropes of your role? Then CAPM training may be the right choice to become a CAPM.
PMI says about 1.57 million jobs will be created every year in the project management profession. Is that not a reason enough to plan your career moves through a well made CAPM training course? CAPM certification will get you noticed better by employers compared to other non-certified contenders for a job and a CAPM training course will help you for that.
CAPM is the certification offered by PMI Institute –the Project Management Institute. PMI is the most widely acclaimed institute for Project Management across the world. CAPM credential gives you the extra advantage of having knowledge about the Global Gold Standard in project management. This gives you the needed edge when applying for a position in project management.

How does CAPM training course help you get to CAPM certification? What are the prerequisites for becoming a CAPM? Is CAPM training course a part of it?

What are the Prerequisites If I want to be a CAPM?
If you want to get the acclaimed CAPM certification, you need to have:
Secondary Degree-High school diploma, or associate's degree or an equivalent degree globally accepted
In addition to this, you must have completed 23 hours of project management education (CAPM training course)
This means, even if you have just started your career and you do not have any experience, you can still take the CAPM exam. But, for this, you should have the CAPM training course. The CAPM training course will give you the needed 23 hours of project management education. In addition to this, CAPM training course provides guidance on the exam preparation. Also, you can try some CAPM practice exam to assess your knowledge better.
How do I become a CAPM?
Now that you know what is needed to apply for CAPM certification, let us explore how you can get there.
What is the CAPM exam?
CAPM certification exam is of 3 hours duration. You need to answer 150 multiple choice questions in that time. The exam will test your understanding of the five process groups and ten project management knowledge areas. There are no negative marks for an incorrect answer. So, go ahead and answer all questions!
Project Management Body of Knowledge (PMBOK) is the guiding book to help you understand these concepts. Of course, you may need to take the CAPM training course which helps you in understanding these concepts.
CAPM Preparation
CAPM training program provides you the needed 23 hours of project management education. On top of that, CAPM training course helps you understand the PMBOK concepts and processes in each knowledge area. You have the option to attend these course online or as a physical classroom session. CAPM online training gives you the flexibility to prepare at your pace.

What to look for in a CAPM training course?
Check for feedback from other participants or a pass guarantee
See if you will get support after you register for the CAPM training course to clarify any questions, preferably an instructor available to answer your queries
Very important is the access you have to sample CAPM exam questions and mock exams. Practicing questions is what gives you confidence. The scores and analysis in the CAPM course will help you improve and ace the exam the first time.
---
Enroll in our CAPM exam simulator once you complete your CAPM study. You can take a look at Free CAPM Exam Simulator Demo.

---
Some offer the CAPM training course as a CAPM bundle- a package deal where you get the lectures, study material, and practice tests and cheat sheets, etc.
The 23-hour certificate or PDUs should be part of the CAPM course which is a prerequisite for appearing for CAPM
Check out a section from our Online CAPM Training
CAPM application process:

Your first step: fill the online application form at pmi.org. You will know the result of the review within 24 hours from PMI. Once the application is reviewed you can pay the fee of $225 if you are a member else, $300. By the way, PMI is offering a student bundle wherein you get to pay US$257 for exam fee and student membership. If you are a full-time matriculated students in an accredited, degree-granting program, you can avail this offer. Regular PMI membership costs $139. If you want to learn more about how much does the CAPM cost, including the CAPM training course, you should check out CAPM certification cost article.
If your application is picked for audit, you need to submit the documents within 90 days of audit notice. You will get a response from PMI within 4-5 business days. Then you can schedule your exam. Fortify your preparation with the CAPM training course so that you are ready for the exam.
CAPM Questions and PMBOK
The exam tests your knowledge on the various chapters of PMBOK. Maximum (15%) of questions come from the 3rd chapter or the 'Project Management Processes', followed by Project Integration Management and Time Management Knowledge areas. The question pattern and tips and tricks for successfully clearing the exam are generally part of a CAPM training course.
CAPM exam results
Check out a Pearson VUE center listed on the PMI website to take your CAPM exam which is a computer based exam.You get the results after you submit the test: Congratulations! Moreover, you will also get a printed copy of your score in terms of proficiency. Proficient means that you have an above average knowledge of that chapter while you have an average knowledge if you are Moderately Proficient. To get moderately proficient or proficient in your exam, you need good CAPM training course. If you got a Below Proficient, it means your knowledge of the chapter is less than average. A psychometric analysis with help of Subject Matter Experts across the globe will determine your passing score.
CAPM benefits
Let us understand what advantages you get from CAPM and why you need a right CAPM training course for that:
You get to be recognized as a certified professional from the premiere institute PMI
You have better chances of being noticed by an employer
Reflects your commitment towards the profession early on
You get to network with professionals world over and get a wealth of learning if you are also a member
You learn the best practices and can be more adept at handling projects
CAPM certification is possible with a good CAPM course as you rely mostly on the lectures, support, and guidance provided by the institute. Therefore, for acing CAPM and furthering your career, choose the most suitable CAPM training course.


Author Biography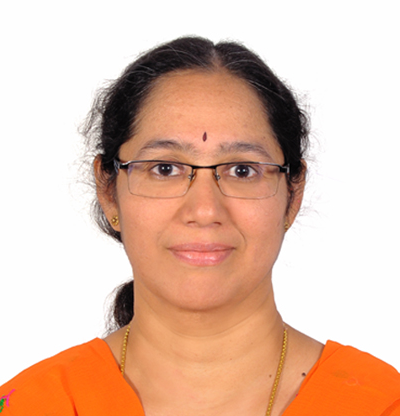 Sunanda Gundavajhala, B.Tech, M.B.A, PMP has over 25 years of project management. She is a consultant, trainer on project management for different sectors and is the recipient of "Recognition of Excellence" award from PMI, USA and Woman Volunteer award from Hyderabad, India Chapter of PMI. Sunanda has contributed to the "Practice Standard on Scheduling, PMI". She has worked as the Liaison officer for PMIEF (Education Foundation) for the Hyderabad, India Chapter of PMI.