7

min. read
In this post, you will be able to know the gravity of a good CAPM Training Class and the role it plays in the CAPM Training and Certification. A CAPM Training is like a rudder to a ship steering you towards your goal of CAPM. Now let's review the CAPM training class options and how to become a CAPM with the help of them.
---
Attend our 100% Online & Self-Paced One-Hour Free CAPM Training.


---
CAPM Journey Step-by-step
Certified Associate in Project Management – CAPM from the Project Management Institute (PMI) is crucial for you in propelling your career in the right direction. CAPM journey is all about how you reach your destination of achieving the vital credential – CAPM. It encompasses the decision to go for CAPM training class to giving your exam.
Decision to be a CAPM
The first step in your CAPM journey is to verify if you have the eligibility to go for CAPM exam.  Here are the prerequisites that you should meet to take the exam:
Secondary diploma – a high school diploma or a global equivalent
In addition to the above, you must have completed 23 hours of project management education
If you have met both conditions, then you need to firm up your decision on going for CAPM and taking the next step of CAPM Class. The CAPM training class is pivotal in your journey and you need to select one CAPM certification training provider that fits your needs. The clarity in choosing the CAPM training class and strength of your decision will help you navigate to your destination

Watch our "CAPM Certification 7 Must-to-Know Points – What is CAPM certification?" video
CAPM Application Process
One of the important milestones in your journey is getting an approval of your CAPM application from PMI Institute. Of course, the other is signing up for a CAPM training class!
Create your user id and password on pmi.org
You can login to pmi website.
Fill in the details as per the instructions and submit online
A good CAPM Training Program would provide help on the application process. After you submit the application, you will be asked to pay the exam fee. If your application is picked for audit (a random process to ensure quality by PMI), you need to fulfill the audit formalities. PMI will communicate to you the process. If not picked for audit, you will be informed your eligibility id by PMI. You need to take the exam within one year of getting your eligibility id.
CAPM Exam Fee
How much does CAPM certification cost? If you are a student, you get the benefit of greater discount and one application for membership and exam fee. For non-students, you need to pay $225 if you are already a PMI member while if you are not, you need to pay $300.
CAPM Training Class Options
CAPM application and CAPM Training Class can be parallel or sequential activities. You can get the advantage of guidance from a good CAPM Training Class on the application process too. How to choose a CAPM Training Program? Firstly, understand the options that are available, and more importantly what you are looking for.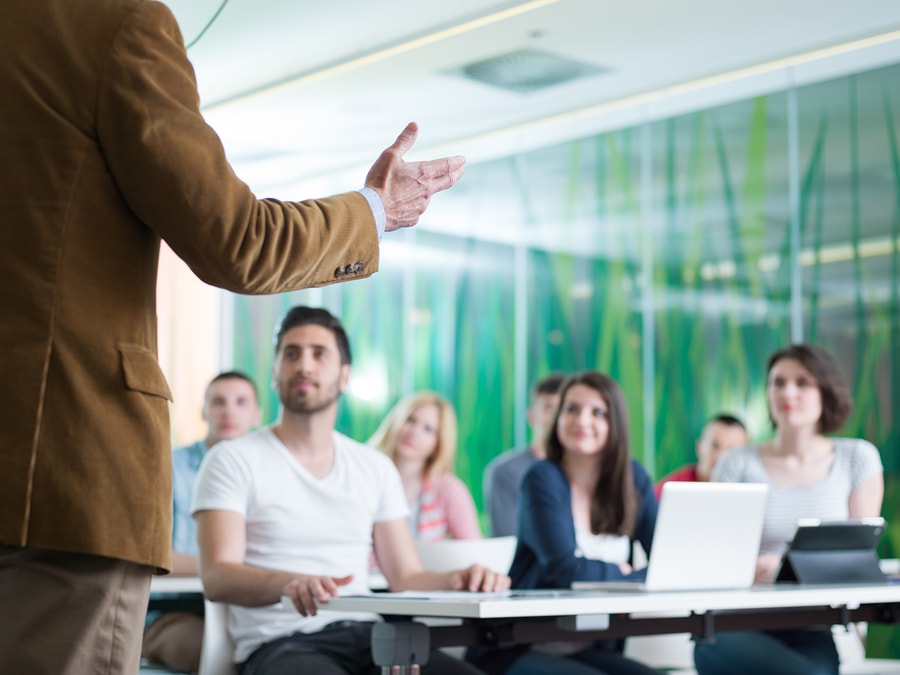 Options for CAPM Training Class:
You can opt for either a regular classroom session or go for CAPM Training Online.
Classroom Session:
If you want to have a dedicated fast track program to undergo the 23 hours of project management education, go for the classroom session type of CAPM Training course. This also facilitates interaction among the participants and is the conventional way.
Online Session:
But, on the other hand, you are working and have to juggle project work, family time and other activities, CAPM Training Course online may fit the bill. You get the same content and expertise with the added benefit of flexibility. Moreover, you can avoid the travel needed for a classroom. To top it, the class is ready when you are, no pre-booking or ensuring your calendar is free at the time class is scheduled.
How to select CAPM Training Class?
If you want to know what aspects to look for when selecting a CAPM Training Class, here are a few broad guidelines:
Check the experience of the instructor handling the class
Find out what they offer as part of the CAPM Training Materials – CAPM Exam Guide, CAPM Exam Sample Questions, etc.
How long is the access to the CAPM Training Videos? Is it subscription based such as monthly or life time?
Some CAPM Training Class providers offer a money back guarantee. Do check out the fine print in that case
What support is provided after the CAPM Training Class? Support is crucial since you may want to clarify your questions during your preparation.
Is there a special emphasis on Math questions in form of a sample online CAPM exam? Are there any mind maps, cheat sheets, tips and hacks provided?
Would they allow you to attend the class if you miss it? Of course, in CAPM Training Online, you will never get into this problem.
Moreover, If you opt for an online CAPM Training option, you can attend a specific module as many time as you want to and at whatever time you want to.
By the way, CAPM Training Class online is also cost effective compared to a regular classroom session
Check out a section from our Online CAPM Training

Now that you know on what basis you evaluate a CAPM Training Class, based on the weightage you give to cost, flexibility, mode of delivery, etc. choose the one that is right for you.

How to Prepare for CAPM?
Since the CAPM Training Class is finalized, next on the journey and entirely dependent on you is the preparation for the exam. If you have been given a Study plan by the CAPM Training Class, use that as a starter and fine tune it as you need to.
Have a study plan for certification:
A CAPM study plan is a blue print and is your project plan for CAPM certification. Therefore, track it to know whether you are moving according to your plan. Each phase, do one round of study and then assess yourself using CAPM Exam Sample Questions. Apply lessons learned and implement corrective and preventive actions to reach your project objective.
What is included in CAPM Exam?
The CAPM Training Class has given you all the ammunition needed to hit the bull's eye. So when you feel you are scoring well in the mock CAPM exam questions supplied by the CAPM Training Class, schedule your test.
By now you know that CAPM exam is a Computer Based Test (CBT). You get 3 hours to complete it.
The exam has 150 multiple choice questions which you can answer in these 3 hours. Luckily, you don't lose any marks for wrong answers.
You will be tested based on the knowledge areas of PMBOK and the foundation chapters in PMBOK
The Pearson VUE center will check your identity. Therefore, carry a valid ID proof and be early so that you have time to finish the administrative formalities
You will be provided paper, pencil etc. to do any calculations. You are not allowed to carry anything to the test table.
---
Enroll in our CAPM exam simulator once you complete your CAPM study. You can take a look at Free CAPM Exam Simulator Demo.

---
Congratulations, you are CAPM Certified!
You have successfully completed your journey and reached your destination with the CAPM Training Class acting like a rudder! You are now a CAPM- the certification that gives you the extra mileage in your career growth.
What is CAPM Re-Certification?
You are a CAPM now which has a validity of 5 years. After the five years, you need to go for recertification with the help of CAPM Training Class. But, if you have acquired the eligibility for PMP certification – the Gold standard certification then, plan for PMP.
To summarize, CAPM Training Class is the focal point which steers you in the right direction for CAPM. Be ensured that CAPM Training Class will enable your preparation with the right amount of study and practice.


Author Biography

Sunanda Gundavajhala, B.Tech, M.B.A, PMP has over 25 years of project management. She is a consultant, trainer on project management for different sectors and is the recipient of "Recognition of Excellence" award from PMI, USA and Woman Volunteer award from Hyderabad, India Chapter of PMI. Sunanda has contributed to the "Practice Standard on Scheduling, PMI". She has worked as the Liaison officer for PMIEF (Education Foundation) for the Hyderabad, India Chapter of PMI.