5

min. read
Cost Management is a really important one among all the project management knowledge areas. There are several activities in a project, several project resources work on project activities and several materials, tool and equipment are used to complete the project scope. All these require a budget to be allocated. Because you need to purchase tools, materials, and the company must pay salaries of the project personnel. This knowledge area deals with the management of the expenses and the budget of the project.
---
Attend our 100% Online & Self-Paced One-Hour Free PMP Training.


---
Note that, project management processes are documented and controlled by the help of project management templates. You can see sample free project management templates to have an idea of how they work.
In Project Management Professional training, you can find detailed information about the processes and the other important terms of Cost Management. Also, there are many sample PMP exam questions about Cost Management knowledge area. If you are in the process of application for PMP, these questions will be useful to assess your knowledge.

What is Cost Management?
It includes processes required to complete the project within the approved budget. With its processes, this knowledge area aims to determine the required budget to complete the project and then aims to monitor and control the project costs to meet the determined budget.
The major output of this knowledge area is Project Budget. After the project scope is clear and project activities are determined, each project deliverable and each project activity will have an associated cost. Because, project resources will perform activities, and they have some costs to projects such as expenses, salary etc. And there will be tools, materials or equipment that need to be used during the project as well. These will require a budget as well.
This knowledge area primarily concerns with the cost of resources needed to complete the project activities. After the budget is determined, cost management will keep on measuring and monitoring the cost performance of the project to meet the agreed budget.
Cost Management has 4 processes, three of these processes belong to planning process group, and on of them belongs to monitoring and controlling process group. These processes are:
Plan cost management

Estimate costs

Determine budget 

Control costs.
The Importance of Cost Management
This knowledge area plans how to manage expenses and budget of a project, monitor and control the status of the project and measures budget performance.
Cost Management in Project Management: 4 Main Processes
Plan Cost Management Process
The first process of this knowledge area is plan cost management process. In this process, how to determine budget, estimate costs and manage the expenses throughout the project are planned. Cost Management plan is the primary output of the this process. It describes how to manage the project costs and budget.
Two Important Terms in Plan Cost Management Process
Life cycle costing is an important term in project management. Everything that is produced has a lifetime. Do you still use your first cell phone? Most probably no. Because in today's world, most of the technological products have at most 2 years of a life cycle.
Value engineering is performing same work with a less costly way. For instance, if you need a bulldozer for your construction project only for 2 months, most probably, leasing the bulldozer will be less costly than buying a bulldozer if you won't use it in your future project works.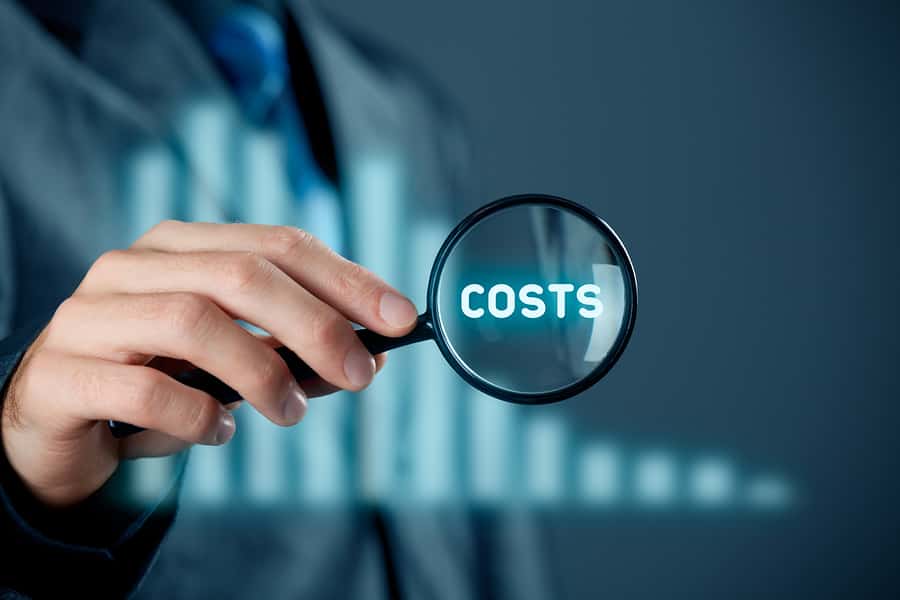 Estimate costs process
Estimate costs process is the second process of cost management knowledge area. Cost estimation for each project activity and tools, materials, equipment are done in this process. Then, based on these estimations, overall project budget is estimated.
Different types of costs in the project:
For instance, office rent for a project is a fixed cost. Regardless of how many project resources will work, you need an office, and this cost will be in your project budget.
On the other hand, material costs, expenses for project personnel etc. will be variable depending on the number of people or materials.
Inputs for Estimating Costs & The Accuracy of Estimates:
Inputs for estimating costs are important. Because all cost estimation is based on the inputs.
The Accuracy of Estimates is another important concept. If you need a crispy clear estimation, you will need to work more on planning to reach a more accurate estimation. Depending on the accuracy necessity, estimation is must be planned accordingly.
Determine Budget Process
Determine Budget Process is the third process of cost management knowledge area. After estimations are done, all cost estimations are combined during this process and overall project budget is determined.
Project Budget will have components. After activity cost estimates are complete, there will be contingency reserves on top of these estimates such as activity contingency, management reserve etc. to accommodate any risks if they occur during the project.
Control costs process
Control costs is the fourth and last process of the cost management knowledge area. This process mainly aims to control the project expenses and complete the project on determined budget.
What is Progress Reporting?
Progress reporting for cost management is crucial as well. Because, based on the previous expenses and track, whether the remaining activities will be completed with the remaining budget must be assessed frequently. And these must be reported to relevant stakeholders.
What is Earned Value Management?
Earned Value Management is a critical part of cost management knowledge area. Earned Value calculations show whether you are ahead of budget or under budget. These calculations are critical for evaluating whether the project will meet the schedule and cost targets.