9

min. read
Are you asking yourself if you should go for the ever-increasing career, in project management and even become a project management professional? So you should learn about the best project management universities and which program prepares you the best! Read more the find out what are the best project management universities in the US to learn what are the advantages of choosing project management as a career path and developing project management skills.
Should I go for a project management career?
Before listing the best project management universities, let's find out if you are fit for a project management career and why you should opt for it. Organizations are shifting to a projectized focus and want better success rates for projects. With businesses spanning the entire globe, the importance of linking strategy to projects is growing resulting in a spurt for professional project management practices.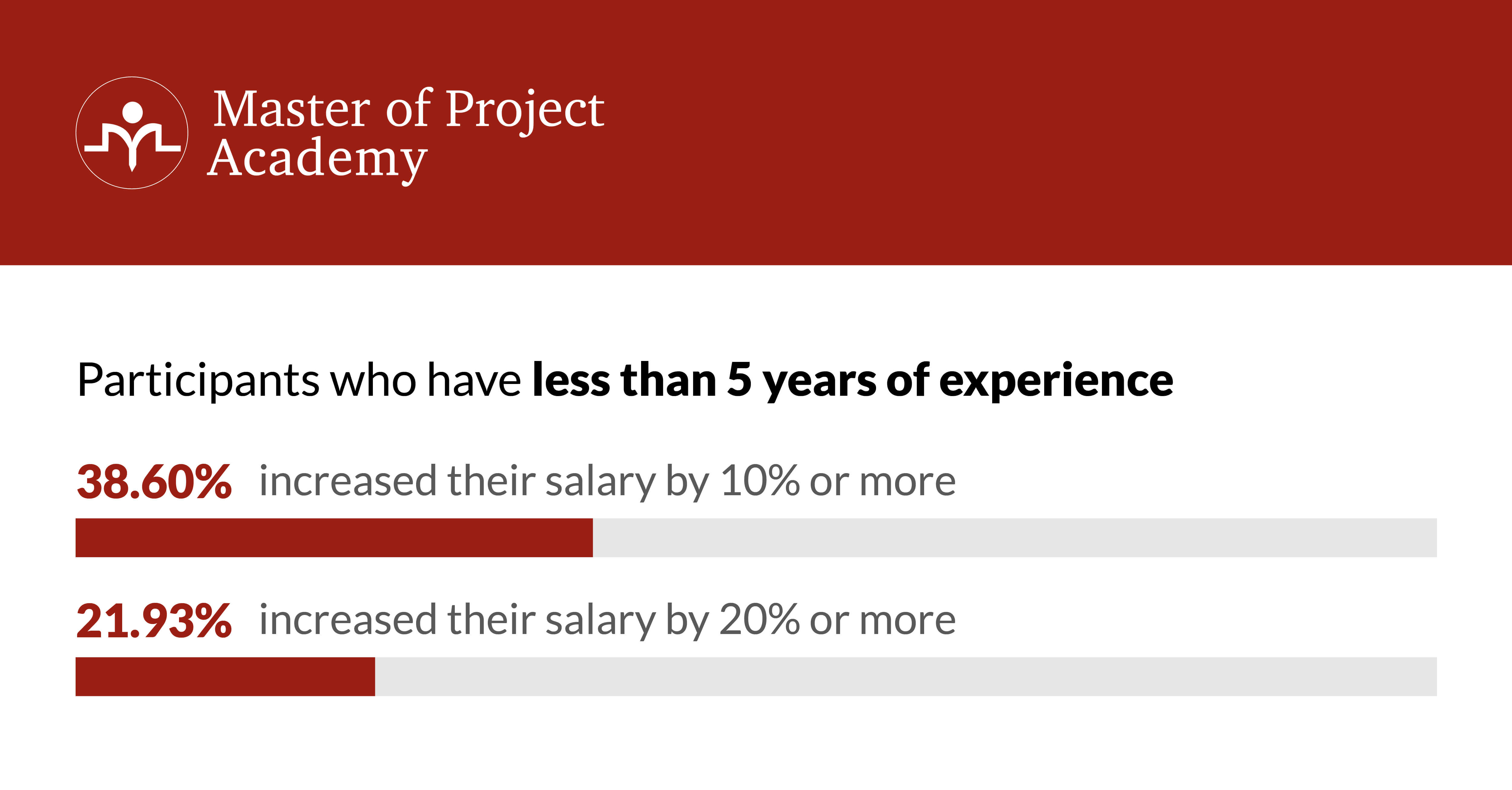 What is the salary for project management roles?
A Certified Associate in Project Management (CAPM) can earn up to $127,000 (highest) if in the USA, $ 100,000 if working in the IT industry in Canada, and Rs. 9 lacs if in the Indian IT industry. As you move higher in the project management career, the pay and perks are more and in spite of the recession and market downtrends, the project management career has sustained and was not adversely affected.
---
Attend our 100% Online & Self-Paced One-Hour Free CAPM Training.


---
Do you want to hear what our students say about our CAPM courses? You can watch this video!
What are the career paths in project management?
You can start with a project coordinator role or a junior project manager. Then, you can move up to a lead role. While the designations or titles vary, you could be called a project assistant, project administrator, project lead, PMO lead/manager, project manager, senior project manager, etc. You can move up to Management Consultant, Program Manager, Portfolio Manager, Head of projects, or Director of projects.
Where can I get project management courses?
There are many ways to learn project management. Here is a list of courses you can opt for from Best Project Management Universities.
The 18 Best Project Management Universities
Here is a list of universities that offer project management at both undergraduate and graduate levels. They are amongst the Best Project Management Universities in the US. You have the option to take project management as a certificate course or as an elective in the main course.
MIT Sloan School of Management: Project Management is offered at the Undergraduate level. Offers project management under the Management Science discipline.
UC Berkeley: Certificate Program in Project Management with no prerequisites while a bachelor's degree gets preference. There are other courses under Business Administration that cover project management, agile methodologies, and program management too in addition to other topics of project management, software project management, and advanced project management.
Stevens Institute of Technology, Hoboken, NJ: Graduate Certificate in Project Management which is accredited by the Project Management Institute (PMI) and the Global Accreditation Center for Project Management (GAC).
University of California, Los Angeles: 24-unit Project Management Certificate is offered by UCLA Extension. Has a Fundamentals of Project Management course which is accredited by many bodies.
Boston University: Offers a Master's in project management, a regular one, and another with an IT focus. Both are accredited by PMI.
Southern New Hampshire University: Project management is offered along with operations management at the undergraduate level on campus. It is offered under Business Studies in Operations & Project Management, and under operations management as an online learning course
Baylor University: This university offers Undergraduate Major in Management Information System though not offered to pre-business students
University of Pennsylvania: Penn state world campus offers a certificate in project management. It is a 12-credit course that also counts for a Master's degree in project management. This also counts for the Business Administration course.
George Washington University: Offers MS in Project Management, and a Master of Business Administration with a focus on Project Management
Purdue College of Technology: Offers a Master's program with a blend of Project Management and the IT sector
Villanova University: Has certificate programs in project management both advanced, agile, and other aspects of project management. While it is suitable for mid-level managers and project managers, beginners also can benefit from it.
Roosevelt University: 3 credit courses on project management both at undergraduate and graduate levels are offered. These are available under Business Administration, Software project management, and construction management.
Walden University: Offers MS, MBA, and BS programs are offered with project management. Based in Minnesota and part of Laureate international university.
University of Idaho: Offers project management under the management of human resources, Operations management, Horticulture & urban management at the undergraduate level.
De Paul University, Chicago, Illinois: Master of Science (M.S.) in IT project management.
New York University, School of Professional Studies: MS in Project Management in addition to twenty diploma courses including basic and advanced courses. It also offers legal project management, healthcare, construction, etc.
North Carolina State University, Raleigh: Three foundational courses plus two elective seminars, which can result in a project management certificate
Xavier University, Cincinnati, OH: Project Management Certificate through Xavier's Leadership Center which is certified by the Project Management Institute (PMI)
Top 11 Globally Accredited Project Management programs from PMI
Here is a list of courses from the best project management universities that are accredited by PMI Institute:
| | | |
| --- | --- | --- |
| 1 | Bachelor of Science | Bellevue University, NE |
| 2 | Bachelor of Science in Business/IT | Capella University, MN |
| 3 | Bachelor of Science in Business Administration | Colorado University, CO |
| 4 | Bachelor of Applied Science | Columbia Basin College, WA |
| 5 | Bachelor of Science in Business Administration | DeVry University, IL |
| 6 | The undergraduate minor in Project Management | University of Maryland, MD |
| 7 | Master of Project Management | Western Carolina University, NC |
| 8 | Master of Science in Project Management | Northeastern University, MA |
| 9 | Master of Science Degree in Technology Project Management | University of Houston, TX |
| 10 | Master of Science in Project Management | Harrisburg University of Science and Technology, PA |
| 11 | Master of Science in Project Management | College of St. Scholastica, School of Business and Technology Duluth, MN |
Are there any certifications globally recognized for project management?
An entry-level certification- CAPM comes from the world-renowned Project Management Institute. While there are a few other certifications from Association for Project Management that offer qualifications such as APM Project Fundamentals Qualification (PFQ), the more popular one is CAPM.
CAPM: What Are the Eligibility Requirements?
Certified Associate in Project Management (CAPM), is meant for fresh Graduates and also those of you who are having a High school diploma! It is a certification that looks good on a Resume for New Graduates. Are you working as a project coordinator and want to propel your career upward? CAPM is also meant to give an impetus to someone who has started taking baby steps in project management. Therefore, even if you do not have any work experience managing projects you can sit for the CAPM exam.
Let's have a look at the CAPM Certification Requirements.

Do you have a secondary diploma or a high school diploma or its equivalent that is recognized world over? If yes, then attending a 23 contact hours project management education will make you eligible to sit for the CAPM certification exam.
If you are fresh from college, you may not have the project management experience, therefore, focus on the 23 hours of project management education. This Project management education equips you in meeting the prerequisites for the CAPM exam.
You may have taken this as part of a university curriculum or you can do so from a CAPM Training Class provider as well. While you meet the eligibility need with the university course, specialized training, especially a CAPM online course will help you gear up for the exam in a cost-effective way.
Choose a good provider who will also guide you for the CAPM certification exam details as well!
CAPM: What About the Exam?

The CAPM exam is a Computer Based Test (CBT) with a 3-hour duration conducted at a Pearson VUE center close to you. You do have the option to go for a paper-based test if the CBT center is beyond 300 km from your home or in the case of a company conducting it for a large group of its employees.
Recently, PMI has enabled a proctored online exam which means you can take the exam even from the comfort of your home.
The CAPM exam has 150 multiple choice questions which you need to complete within the stipulated 3 hours. English is generally the language for the CAPM test but PMI provides language aids in 14 languages.
CAPM: What is the cost of CAPM certification?
How much would be the overall CAPM Certification Cost? What components are involved in the CAPM certification?
 
| | |
| --- | --- |
| Cost Component | Cost |
| CAPM Exam | $300 for non-members, $225 for member |
| PMI Membership | $139 for working professional, $32 for students |
| CAPM training cost | $50 to $ 350 |
If you choose a good provider, you can get the CAPM resources such as a CAPM study guide, practice tests along with the 23 –hour training. Hence, you save a lot on the CAPM total cost with a good training provider.
CAPM: How to be certified?

Verify eligibility: Check if you meet the prerequisites mentioned earlier
Take CAPM training course: Have you attended any project management courses earlier? Was it a part of your curriculum?

If you have covered topics that include project scope, schedule, cost, quality, resources, communication, risk, procurement, and stakeholder, you can report for the 23-hour education requirement.
Every hour you spend on the above topics will count towards 1 hour of learning
You should have completed the 23-hour requirement by the time you appear for the CAPM exam and not necessarily at the time of application.

Prepare for the exam: Start preparing based on the PMBOK- Project Management Body of Knowledge. Understand the question pattern for the CAPM exam based on the 10 knowledge areas of PMBOK.
Apply for the Exam: Fill in your personal, education and experience/eligibility requirements and complete the application (Please note that your application might be selected for PMI audit. You can refer to our blog post to learn more about the PMI application audit process)
Pay the fee: Take your PMI membership and pay the exam fee online to avail the discount for members
Become a CAPM!
In summarizing, you can see that there are the best project management universities and also many courses that prepare you for the CAPM exam and also a sustainable career in project management.

Author Biography

Sunanda Gundavajhala, B.Tech, M.B.A, PMP has over 25 years of project management. She is a consultant, trainer on project management for different sectors and is the recipient of "Recognition of Excellence" award from PMI, USA and Woman Volunteer award from Hyderabad, India Chapter of PMI. She has contributed to the "Practice Standard on Scheduling, PMI" in addition to being the Liaison officer for PMIEF (Education Foundation) for the Hyderabad, India Chapter of PMI
Best Project Management Universities
Review by: Wilma Caldwell
5 / 5 stars