6

min. read
If you are a project manager looking for career growth or advancement of your knowledge, you may go for PMP – Project Management Professional certification. PMP Boot Camp Online is the way to the first step of getting your 35 Contact hours (PDUs.) While there are options for getting the 35 PDUs, let us discuss why PMP Boot Camp Online works for many especially for working busy professionals. Coming from the Project Management Institute, USA, PMP is the most well-known and required certification for project managers.
---
Attend our 100% Online & Self-Paced One-Hour Free PMP Training.


---
PMP
 Boot Camp Online: What and Why of it
A Boot Camp by definition is a rigorous intensive training course. The traditional way is to attend a classroom for three, four or five days and internalize the concepts in PMBoK during that 35 hours. That is why it is intensive and rigorous.
How does a traditional Boot Camp work?
In a traditional boot camp, you would be taught by a trainer the ten knowledge areas, 47 processes and techniques in that 3-5 days. You are also taught tips and tricks to crack the exam. Moreover, some give you money back guarantee if you don't pass the exam. Sounds perfect, right? Of course, there are also conditions that apply. In a regular boot camp, you need to spend the complete four to five days at 9 to 7 hours per day while an online Boot Camp is more flexible.
But, a regular Boot Camp is very intensive since you need to focus on various concepts in these 4 to 5 days and get the whole PMBoK internalised. Some people say it is like a whirlwind tour while a few others  say that it was an information overload. Moreover, the class size is limited, the batch may not be on the dates you wanted while PMP Boot Camp Online can be attended any time in the year. Or, worse still, you may have to travel to attend the camp since the Boot Camp is not in your town. What if suddenly, there is an issue at work and you have to be there to resolve it? When would you be able to complete this course? Will the training institute allow you attend the next batch? What if you cannot attend that?
Why PMP
 Boot Camp Online works for you
You are a typical project manager grappling with the project pressures and facing all the issues mentioned above. So how do you go about with a Boot Camp for your 35 contact hours? An online Boot Camp is what gives you the advantage of a Boot Camp while removing the hassles mentioned above.
Watch our "Can I prepare for PMP online?" video
It gives you access to the PMP preparation course anytime and from anywhere. If you want the learning to be intensive, it will or you can have it a slow pace if you like it that way. You feel fresh and focused early in the morning, no problem!, you access the PMP Boot Camp Online in the morning and finish off how much ever you want. Oh!, you are the nocturnal type, you too can access it peacefully when rest of the world is asleep. Do you feel restless in the class because you are a fast learner and feel you are being pulled back? Or, do you need to go slow initially to get clarity on the concepts? Do you feel lost in the class while the rest seem to answer better during the class? Then, your solution could be PMP Boot Camp Online. 
You get the freedom to do as much as you want when and where you are in an Online course. By the way, PMP certification cost with an online boot camp solution is generally less expensive compared to a traditional boot camp.
What do you get from PMP
 Boot Camp Online?
You get your 35 contact hour certificate

Anytime anywhere access to modular course to help you prepare for PMP certification

PMP Boot Camp Online gives you access for a limited number of days while there are others who provide

life time

access to the course

Access to a full blown pmp questions and answers. Once you are through the PMP Boot Camp Online, take this test to check how close you are to taking the real one

You haven't completed the course, but you want to have check point evaluation when you complete a knowledge area of PMBoK. You can do that too using PMP Boot Camp Online.

You can test yourself after the whole course is done from many of the PMP Boot Camp Online courses. But you need to evaluate yourself at intermediate points in your preparation. Remember, this is like a stage gate or a phase end review that we do in projects. Helps you in timely course correction.

Generally many providers of PMP Boot Camp Online let you consult with their instructor if you have anything to be clarified during your preparation.

Some of the providers also have a module that guides you in your PMP application submission

Hand outs that you can download and refer to as part of your preparation
Check out a section from our Online PMP Training

Pros and Cons of PMP Boot Camp Online
Let us understand the plus and minus points of the online Boot Camp in terms of PMP online certification. Always look at both sides of the coin, so that you have an unbiased opinion. So, here are the two sides of it:

Sounds perfect! Then why should anyone go for a classroom Boot camp at all?
If you are the type who needs to be in a classroom with other participants to give you support and motivation, you may prefer this over the online Boot Camp. Are you worried about disturbances and distractions if you have the course for more than 4 days? If yes, you can go for the fast track boot camp. You can have all the content delivered over 4-5 days in the classroom boot camp. Are you the conventional learner? Do you need to have a professor in front teaching you? Then, go for regular boot camp!
PMP
 Boot Camp Online: Plus points:
Cost effective: It is less expensive for you compared to a regular Boot Camp

You need not cram everything in a short burst: you can savor the project management principles slowly. This is why it is important and helpful to prepare through an online Boot Camp.

Allows you flexible preparation: all days are not the same – you may be at your peak performance one day while on another you may be feeling a little under weather. So do more when you can and feel like it. It is difficult to force yourself into learning. Since you do it better when you enjoy it, online Boot Camp is a preferred mode

Forget about commute and traffic jams- relax on your couch and learn through an online Boot Camp.

Don't worry about client meetings, issues, travel disrupting your preparation. The online PMP course are available wherever you are!
Briefly, online PMP Boot Camp is an easy, comparatively less costly approach to acing your PMP certification exam. Moreover, it  is flexible and modular.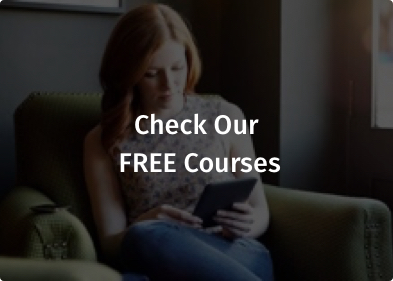 Author Biography: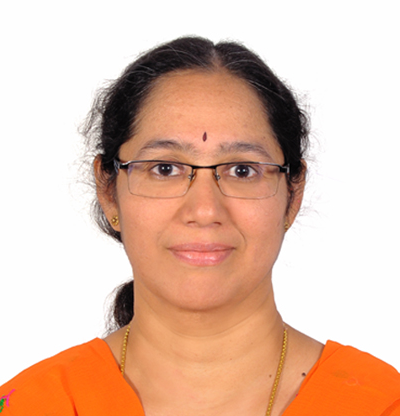 Sunanda Gundavajhala, B.Tech, M.B.A, PMP has over 25 years of project management. She is a consultant, trainer on project management for different sectors. Sunanda is the recipient of "Recognition of Excellence" award from PMI, USA. She was also given the Woman Volunteer award from Hyderabad, India Chapter of PMI. Sunanda has contributed to the "Practice Standard on Scheduling, PMI" . Sunanda has worked as the Liaison officer for PMIEF (Education Foundation) for the Hyderabad, India Chapter of PMI.
PMP Boot Camp Online
Review by: Rene Price
5 / 5 stars