10

min. read
Thousands of project management jobs are being created these days, worldwide. If you want to grab the opportunity, CAPM certification offered by Project Management Institute (PMI), is the certification that will help you get noticed. In this article, we are going to talk about CAPM Certification Montreal options for aspirants residing in the city.
CAPM stands for Certified Associate in Project Management and it is an entry-level certification in project management. Given the present situation of the job market where job seekers surpass the number of jobs available, it becomes difficult for fresh graduates to secure a good job for themselves. Not just the fresh graduates, even those who already have a few years of work experience often find it difficult to find a good job. The ones who do not have a degree too sometimes find it very difficult to get a good job. This is when the CAPM certification becomes handy.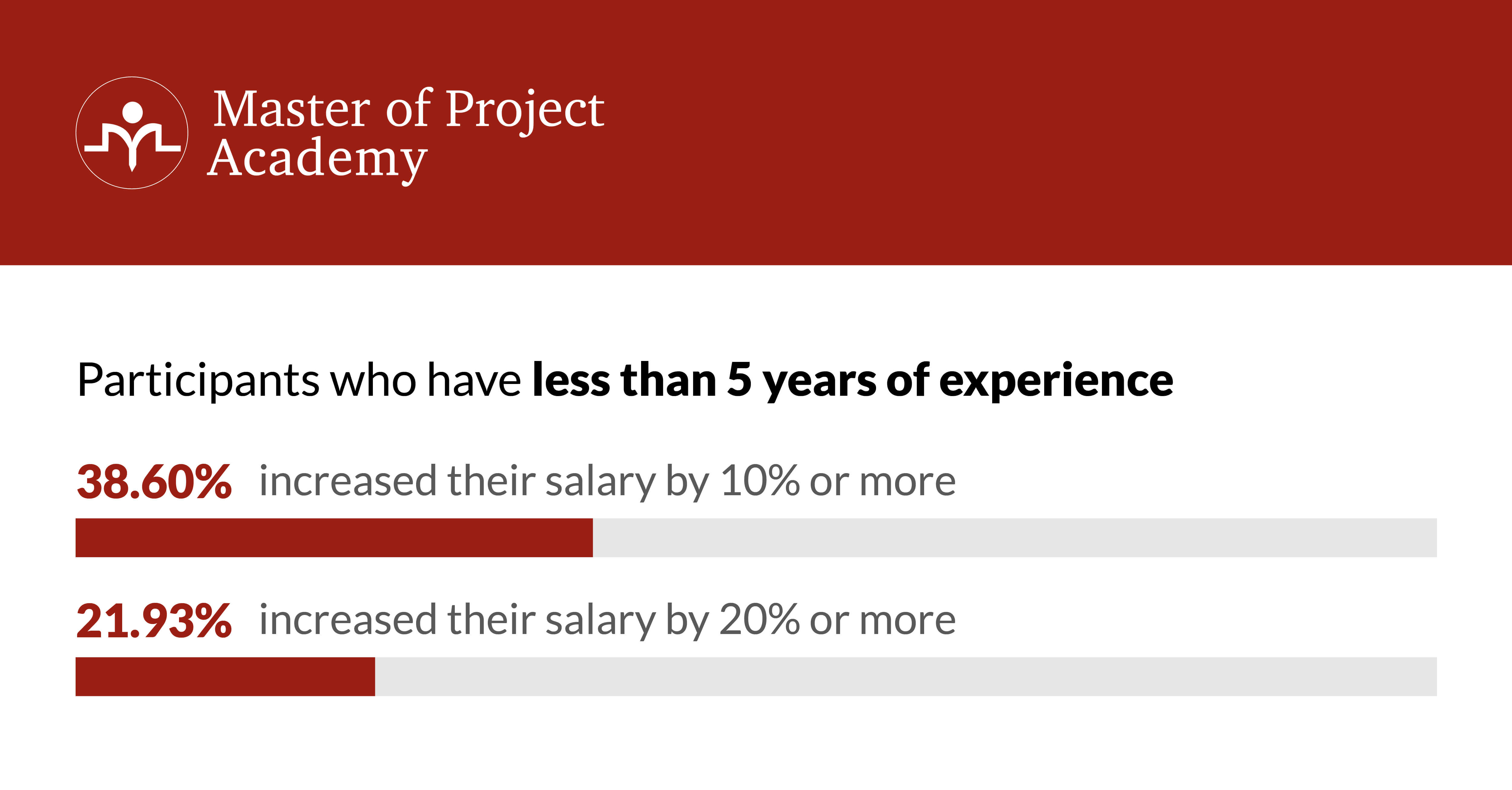 Watch CAPM Certification – 7 Must-to-Know Points
The CAPM certification is developed to teach you the basic knowledge, processes, skills, and terminology needed for effective project management at work. CAPM certification is based on the study of 13 chapters from PMI's Project Management Body of Knowledge, commonly known as the PMBOK guide. These 13 chapters are more commonly referred to as Knowledge Areas and these address all the skill and knowledge utilized in a project.
---
Attend our 100% Online & Self-Paced One-Hour Free CAPM Training.


---
CAPM certification is recognized worldwide and it has a good level of demand and acceptance everywhere. If you hold the CAPM credential, it will set you apart in the job market and increase your credibility in your employer's eyes.
What is needed to become CAPM certified?
To be eligible for the CAPM certification exam, you should have a high school diploma or associate degree, or something equivalent. You have to complete 23 hours of formal CAPM certification training. Once you complete the CAPM training course, you can take the CAPM exam. It costs US$ 225 for PMI members and US$ 300 for non-members. You can read more about CAPM certification requirements.
You will hear more people talk about the Project Management Professional (PMP) certification than the CAPM certification. It is true that PMP is more being chased after but essentially both are the same. The only difference between the two is in the exam. The CAPM certification exam is knowledge-based, consisting of 150 questions. Whereas the PMP exam is experience-based, consisting of 400 questions. The book to study for the PMP and the CAPM certification is the same PMBOK guide. The eligibility requirement for the PMP certification is also more than as of the CAPM certification. To qualify for the PMP exam, you need to have 36 months of work experience with a degree or 7,500 hours of experience if you don't have a degree.
If you do not meet the above-mentioned eligibility requirements, CAPM certification is the best option for you. You don't need any work experience to be eligible for CAPM. If you are a fresh graduate or already working but do not have sufficient work experience, take the CAPM certification training in Montreal now to pass your CAPM exam.

CAPM Certification Montreal
CAPM certification training requires 23 hours of formal project management training, based on the PMBOK guide. To obtain the 23 hours of project management training required for the CAPM Certification Montreal has many institutes that offer this training. Below, we provide a list of the top 5 institutes offering CAPM training. These CAPM Certification Montreal institutes were selected in our top 5 CAPM Certification Montreal list for the following reasons:
Institute establishment date.
Institute reputation
Number of past students
Online and live training option
#1 CAPM Training Montreal – Master of Project Academy
Master of Project Academy offers a variety of CAPM course options. You will not find many CAPM training options anywhere other than at Master of Project Academy. The CAPM courses that we offer are explained below.
Complete 23-hour certification training

This is the complete CAPM training that prepares you for the CAPM exam. The quality of the online CAPM training offered by the Master of Project Academy is outstanding. 99.6% of the students who obtained training from us passed their CAPM exam in the first attempt. Why should you enroll in our online CAPM certification Montreal training? There are many reasons for this:
The very high success rate in the exam
More than 200,000 students have already enrolled in our courses and found them excellent
Affordable training
Professionals from reputable organizations such as BMW, Samsung, Google, Microsoft, and many more organizations trust Master of Project Academy for CAPM Montreal and enrolled in our courses
Learn whenever it is suitable for you. No set dates or number of hours
Learn online. No need to travel anywhere for physical classroom training
You get more than 300 lectures, a sample CAPM exam comprising 600+ practice questions, CAPM Cheat Sheet, a 30-day money-back guarantee, and the opportunity to communicate with the CAPM course instructor, should you need to ask any questions about the topics taught.
Our course participants left excellent feedback about the courses they were enrolled in.
Customer Feedback
"The course lectures are of excellent quality.  Everything that was taught in the lectures was made easy to understand. The topics were taught in great detail. The videos and the handouts allowed me to go through the material later on. I highly recommend Master of Project Academy for CAPM certification Montreal"

"Certified Associate in Project Management certification course by Master of Project   Academy has a superb quality. It became so easy for me to pass my exam in the first attempt. The quality of the questions was also very good. I will recommend this CAPM training to anyone who want to pass the CAPM certification exam in the first attempt"
This full 23-hour training on CAPM certification Montreal at Master of Project Academy is very affordable. The monthly subscription costs only $77, the annual subscription costs $377, and the lifetime subscription is available for $597.
CAPM Exam and Math Lectures
This CAPM Certification Montreal bundle includes 7 realistic CAPM certification exams, which are comprised of  1050+ CAPM exam questions. Lectures on CAPM Math is also included in this bundle. This CAPM bundle is one of the best options for you if you are studying for the CAPM  exam and want to practice the CAPM math questions also. The sample exam questions will help you assess your project management knowledge with high-quality CAPM exam questions. This course bundle comes with a 30-day money-back guarantee. Not just this, if you have any questions, you will get 24/7 assistance from our experts, too.

Free CAPM Certification Montreal Training

Enroll in Free CAPM certification training. This training gives you an opportunity to see the quality of our courses. When you enroll in this free course, you will get access to 25+ sample CAPM video lectures, sample CAPM exam questions, and handouts from our complete CAPM training. In this free course, you will also find downloadable study materials, tips & tricks to pass the CAPM certification exam. You will also get CAPM online application guide. So, this free 1-hour CAPM training is very useful for you to get started towards your CAPM certification journey.
---
Attend our 100% Online & Self-Paced One-Hour Free CAPM Training.


---
CAPM Certification Training Bundle – 3 CAPM Online Courses
In this bundle, in addition to the complete 23-hour CAPM training, you will also get everything from the 'CAPM Exam and Match Lecture' bundle. So, basically, you will get 3 courses – full CAPM training, free sample CAPM training, 7 real like CAPM exam and Math lectures. This three courses CAPM course bundle is available at a very low price of $87 a month. The annual subscription costs $470 and lifetime access is available for $670.
Watch CAPM Training Videos – Two Hours
PM Master + Course Bundle
This is the all-course-in-one bundle and includes PMP, CAPM, PMI-ACP, Lean Six Sigma, Scrum, Prince2, MS Excel, ITIL, and many more courses. This learning package includes more than 3000 high-quality lectures covered in 1000+ hours of video training. It also includes 4000+ practice questions, cheat sheets, handouts, and supporting documents.
If you want to get certified on CAPM and some other top certifications also, in the coming future, choose this bundle. This is a very economical package and is available with a monthly subscription only for $397, and you can buy the annual subscription for $1,497 and a lifetime subscription for $2,497.
#2 CAPM Certification Montreal – Project Management Institute (PMI)
The second in our CAPM certification Montreal list is Project Management Institute (PMI) Montreal. Project Management Institute (PMI) Montreal has been conducting project management courses in Montreal since 1977. PMI Montreal is one of the most prominent chapters of the network of PMI and has conducted so many CAPM courses to date, to hundreds of students.
For project management courses, PMI is one of the names that you can trust. PMI Montreal offers both online and in-person training; however, due to Covid-19, an online training option is available.
#3 CAPM Montreal – Sprintzeal
Sprintzeal has been conducting project management courses for a long time and has a good reputation for project management training and CAPM Certification Montreal. They have estimated 200,000+ students who obtained certification training from them and from this number about 33,000 enrolled in their CAPM course.
Sprintzeal offers both classroom and online training. If you are looking for CAPM certification training in Montreal, Sprintzeal is one of the best options.

#4 CAPM Training Montreal – Certification Planner LLC
Certification Planner LLC is another good CAPM certification Montreal provider. They have been running project management courses for a long time. Professionals who obtained training from them have a very good success rate of 96.24% and the number of students they trained touches the 45,000 figure.
Certification Planner offers live online CAPM training, in-person classroom training, and also online self-paced training. You can add Certification Planner LLC to your CAPM Certification Montreal shortlist, without hesitation.
#5 CAPM Certification Montreal –  National Project Management Inc
The last one in our CAPM Certification Montreal list is National Project Management Inc. It is a project management training and consultancy company. It offers its services in different cities in Canada. National Project Management has a good repute in Canada and regularly runs project management courses. They have been conducting CAPM training for a long time. They offer CAPM certification Montreal course live, in-person, and also online for self-paced learning.
Summary
Nowadays, holding just a Degree in your hand is not enough. CAPM certification is a must-have for those who want to stand out among those who only hold a Degree. CAPM certification is equally beneficial for those who do not hold any degree and want to get a high paying job. The CAPM certification can even facilitate you in a career switch.
We at Master of Project Academy, offer you a variety of CAPM learning options, as described above. You may choose the 23-hour certification course or the course bundles that include other courses as well. We also invite you to, at your first convenient opportunity, enroll in our free 1-hour CAPM certification course; you will be more than happy with the quality of the course. If you then decide to go for the full CAPM course, this is available at an affordable price and with a 30-day money-back guarantee too. So, if you for any reason decide not to complete the course, you will be refunded your full money.
Project Management Institute (PMI) has a huge reputation for the certifications that they offer and CAPM is one of them. In this article, we have written about five CAPM Certification Montreal providers. This list would encourage you to go for the CAPM certification Montreal and it will also help you decide which CAPM training provider to choose. More and more people are getting CAPM certified these days and if you too attach the CAPM label with you now, as long as you are in employment, it will serve you well.