6

min. read
Six Sigma Certification in India, as in the other parts of the world is becoming more and more popular every day. As Six Sigma Certification in India has been gaining popularity over time, we wanted to have a look at the options for Six Sigma Certification in India. 
There are many Six Sigma GreenBelt training providers for getting Six Sigma Certification in India, as well as for the other certification levels.
---
Attend our 100% Online & Self-Paced Free Six Sigma Training.


---
But before going into the details of Six Sigma Certification in India let's talk about Six Sigma's evolution over time. If you understand the growing need for the Six Sigma method in almost every industry, you'll have a chance to understand why the demand Six Sigma Certification in India and also in other countries is also growing.
Six Sigma: The Evolution & Introduction
Six Sigma evolved into a rich set of different standardized methods, tools, and best practices. Six Sigma started as a problem-solving approach to reduce variation in a product and manufacturing environment. That application has expanded to process improvement and other areas of the business. These areas include product or process redesign, research, and technology design, offering portfolio renewal, product development, and post-launch operations management.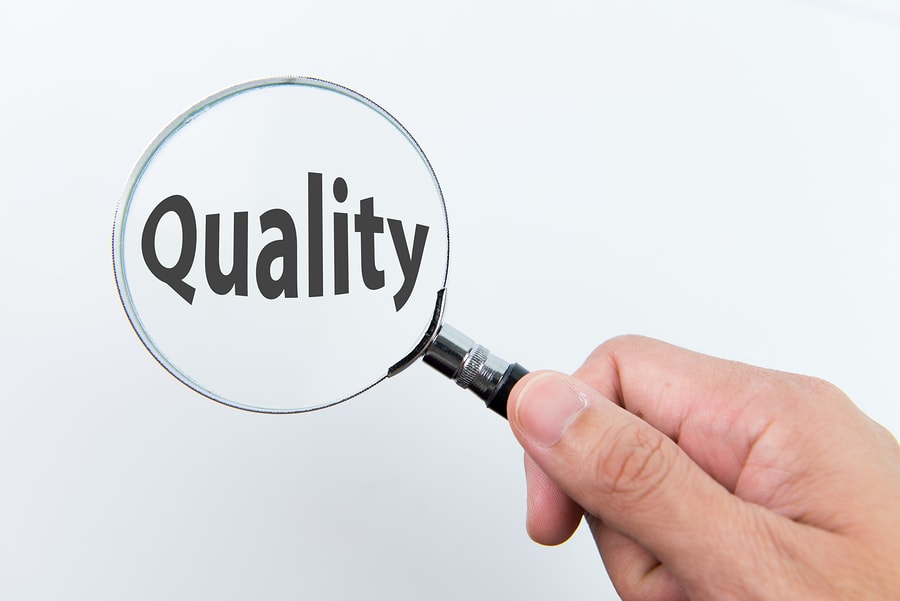 Six Sigma application stretches from the manufacturing enterprises to the service industry and non-profit organizations. Regardless of the application, businesses search for simplicity without jeopardizing the need for robust data. Six Sigma offers a set of methods and tools from which to choose. Six Sigma methods build from a common core foundation yet allow flexibility to adapt to changing needs of the environment. Part of the flexibility stems from a plethora of candidate tools available, depending on the situation. The tool library ranges from rigorous statistical and quantitative tools to "soft" qualitative ones. The purpose of this book is to help in selecting the most appropriate method and the most appropriate tool within the suite of available candidate tools.
Check our Six Sigma Training Video
Six Sigma is the concept of improving the quality by reducing process variations, making continuous improvements, reducing defect rates and improving the processes. The Definitions & Concepts of Six Sigma have been changing since its evolution as per the requirements of time & market conditions. Initially, the concept of Six Sigma concentrated on defect reduction, next on cost reduction along with value addition and now on value creation, advancing the process-capability making the process more reliable along with reducing eight wastes of industry & developing the competitiveness of a product with least potential costs incurred on it.
Six Sigma has been labeled as a metric, a methodology, and now, a management system. While Six Sigma Green Belts, Black Belts, Master Black Belts, Champions, and Sponsors have all had training on Six Sigma as a metric and as a methodology, few have had exposure to Six Sigma as an overall management system. Reviewing the metric and the methodology will assist form a context for starting to understand Six Sigma as a management method.

The Six Sigma methodology builds on the Six Sigma metric. Six Sigma practitioners measure and assess process performance using DPMO and Sigma. They apply the rigorous DMAIC (Define, Measure, Analyze, Improve, Control) methodology to analyze processes to root out sources of unacceptable variation and develop alternatives to eliminate or reduce errors and variation. Once improvements are implemented, controls are put in place to ensure sustained results. Using this DMAIC methodology has netted many organizations significant improvements in product and service quality and profitability over the last several years.
Levels of Six Sigma Certification in India
 Officially, there are three levels of Six Sigma Certification in India. These are as follows:
Six Sigma Green Belt
Six Sigma Black Belt
Six Sigma Master Black Belt 
Best Institutes for Six Sigma Certification in India
Six Sigma Courses have got a reasonably high demand. We have tried to list down best institutes from where you can do Six Sigma Certification in India. For Six Sigma certification in India, the courses are specially designed for working professionals. Due to plenty of Six Sigma course providers across all parts of the world including India, it becomes difficult for the students to choose the right institute. There are 100+ institutes in India who declare themselves as Six Sigma Certification Bodies. However; let us concentrate only on those institutes which are accredited by International Standard Certification Providers.
Six Sigma Certification in India #1: American Society for Quality
ASQ offers off-the-shelf and customized education with proficient quality practitioners from across a range of industries and experiences and courses designed with every learning style in mind. ASQ's training is created by instructional designers/developers and industry experts; then it's peer-reviewed to achieve the highest level of accuracy and relevance. Courses are instructed by industry experts with great industry and teaching practice. No matter where your business is in the world, ASQ can deliver training solutions right to your location
ASQ India offers;
Six Sigma Green Belt (SSGB) (Duration: 8 Days)
Six Sigma Black Belt (SSBB) (Duration: 15 Days)
Weekend (Sat-Sun) classes. Weekend classroom training is conducted in Delhi, Chennai, Bangalore, Mumbai & Pune. There is option for remote learning from any part of the country through web based delivery (WebEx)
ASQ South Asia and IIT Kharagpur have jointly developed a unique on-campus residential offering to build capability in LEAN and Six Sigma (Green & Black belt) to be held in Kharagpur.
Six Sigma Certification in India #2: Indian Statistical Institute (ISI)
It's a government institution. Indian Statistical Institute (ISI) is an academic institute of national significance as recognized by a 1959 act of the Indian Parliament. It offers training programs; which are certified by the Institute itself. There are three courses Green Belt, Black belt, Masters Black belt.
Six Sigma Certification in India #3: Benchmark Six Sigma
Benchmark Six Sigma happen to be the biggest provider of LEAN Six Sigma programs in different parts of India since 2001. Benchmark has executed 500+ LEAN Six Sigma Green Belt Programs, hundreds of Black Belt programs, scores of unique Business Excellence competencies; and fourteen Master Black Belt Programs. You can find their name on the profiles of thousands of Leaders in the corporate world. Benchmark manages one of the largest learning networks in this domain.
Online Six Sigma Certification in India
Naturally online courses are not particularly created for Six Sigma Certification in India. They train Six Sigma practitioners all over the world, and mostly with their own pace. But if you are looking for getting a Six Sigma Certification in India these types of online Six Sigma training, are worth having a look as well. These online courses are beneficial for busy professionals who don't want to spare full days to get Six Sigma Certification in India. Briefly, if you want to get Six Sigma certified you can opt for a good quality online Six Sigma course as well.

Six Sigma Certification in India
5 / 5 stars