10

min. read
The CAPM (Certified Associate in Project Management) certification is one of the many sought after certifications offered by Project Management Institute (PMI), USA. CAPM is an entry-level certification that helps you to become a project manager or take similar roles at work. It is true that people without work experience seek this certification more. It's so because this certification does not require you to have prior work experience. However, experienced professionals can do this certification, too. So, whether you are an experienced or non-experienced professional, read here to find out more about the CAPM certification. Also, find out here about the CAPM certification Toronto training options that are available to you. The following is the summary of the Top 5 CAPM training providers in Toronto:
#1: Master of Project Academy
#2: Brainsensei.com
#3: National Project Management Inc.
#4: University of Toronto
#5: UniChrone
Let's go through these in detail.
What Are the Benefits of CAPM?
There are many advantages of holding the CAPM credential. And it is equally appropriate for non-experienced as well as experienced people. If you don't have technical experience, for example, you will face difficulty in getting shortlisted for jobs requiring technical skills. But if you have a CAPM certification, you can easily look for management jobs and most of these jobs do not require you to possess technical experience. Similarly, if you already have a few years' experience but want to jump onto a higher position, this certification will help you achieve that too.
CAPM is a very good certification to have for fresh graduates also. Since the job market is not very favorable for many people nowadays, if you apply for graduate jobs with this credential, you will make yourself stand out on job platforms as well as during job interviews.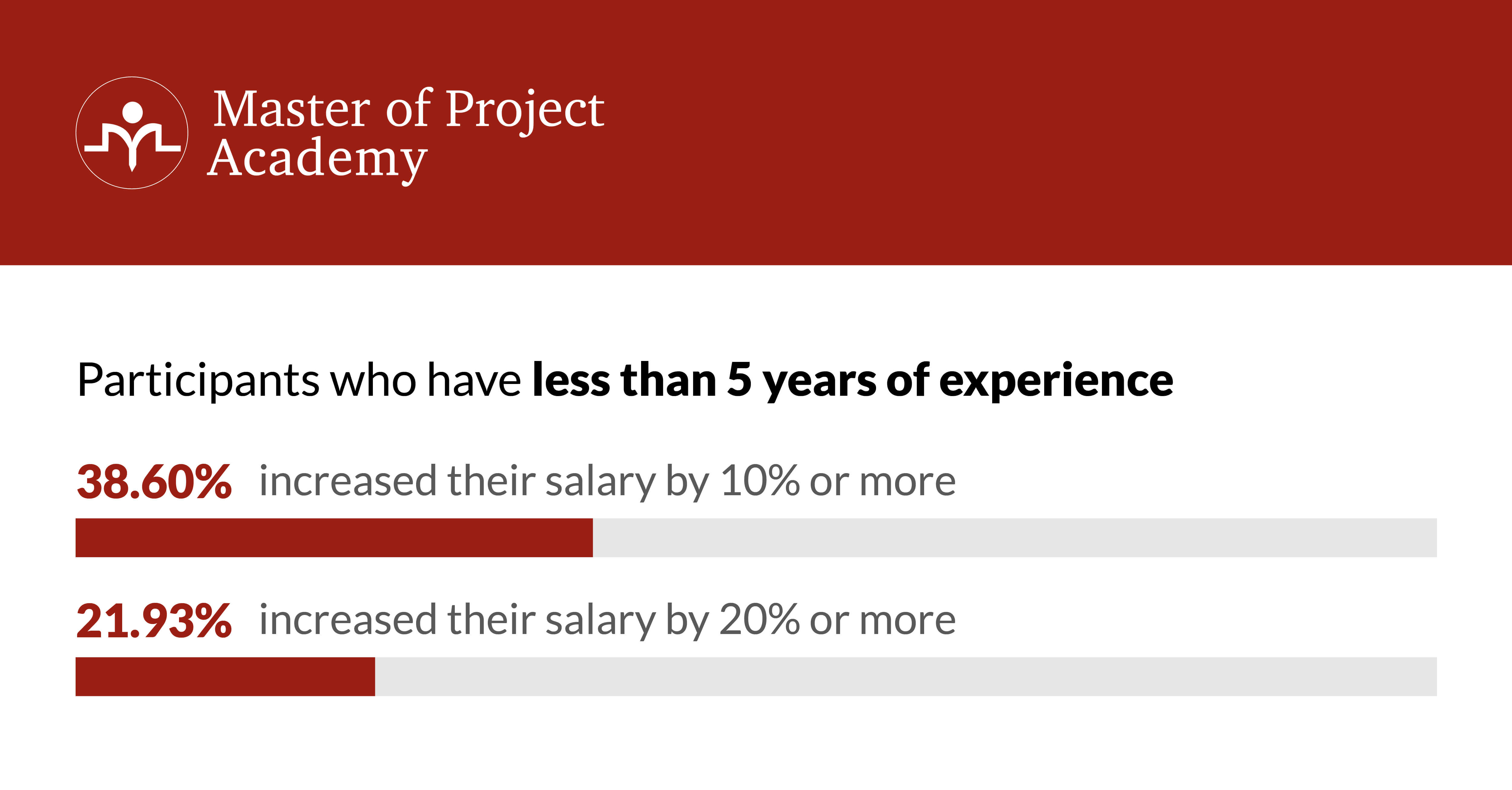 The CAPM certification is developed to increase your knowledge in project management. It gives you the knowledge and skills that will help you complete a project successfully while meeting its objectives and constraints effectively. You may also ask a question, what is the worth of the CAPM certification, and is it really in demand? Yes, it certainly is. Employers worldwide recognize CAPM and they prefer candidates to have this certification. Talking about the salary, CAPM is considered one of the very high paying certifications. Furthermore, according to Payscale.com, a CAPM can earn up to $101,103 a year, which is quite a good salary.
Eligibility Requirements of CAPM
So, what are the eligibility requirements to become a CAPM certified? According to the CAPM certification requirements, you need to have completed a high school diploma or an associate degree or anything equivalent to that. You also need to have taken the 23 contact hours of CAPM certification training. If you meet these requirements, you can now register for the CAPM exam. The cost of the CAPM exam is US$ 300 for non-PMI members and the members, only need to pay $225.
Now that you know much about the CAPM certification, we encourage you to continue reading this post and find out about the CAPM certification Toronto options that you may consider to get started on this new path.
5 CAPM Training Toronto Options
If you are living in Toronto and looking for a CAPM training institute, here we have listed down five CAPM certification Toronto providers. We have based the selection of this CAPM certification Toronto providers on the following:
Experience of the CAPM trainer
Student pass rate and reviews.
Regularly of courses.
Training delivery options.
CAPM Training Toronto #1: Master of Project Academy
We start with the CAPM certification Toronto list with ourselves. We, at Master of Project Academy, have highly experienced project management professionals. They have been in the training business for a very long time. And they have delivered a huge number of project management training. To date, more than 200,000 professionals have enrolled in our courses, from 180+ countries. Furthermore, 99.6% of those who took their exams after having enrolled in our courses, passed their exams. Note that, we do not count the second or third attempt passes in our pass rate calculation. Considering that 99.6% passed their exams in the first attempt, you will have confidence that we have not compromised our training on quality.
Our CAPM Certification Toronto training is affordable and it is available for online, self-paced learning. You can purchase it with any of the three available subscription options. One is the monthly subscription, and with this, you will get access to our course for the entire month. This monthly subscription costs $77. The other one is the annual subscription. It is suitable if you think you will take a few months to complete the training. This subscription costs $377, and we have a lifetime subscription also, which is available for $597.
Our CAPM certification Toronto training subscriptions include the following:
23 contact hours of training, which fulfills PMI's eligibility requirement to take the CAPM exam.
7 CAPM sample exams, to get an idea of how the real exam will be and what kind of questions you will get to answer.
CAPM Cheat Sheet to help you memorize and understand the course more easily.
More than 1750 practice questions to assess your exam preparation.
---
Attend our 100% Online & Self-Paced One-Hour Free CAPM Training.


---
If you rather want to try our course first before enrolling in the paid course, we have a free 60-minute CAPM course. You can access it without needing to enter a credit card. Subscription to this free CAPM course will also give you access to free sample CAPM questions. In addition, you will get CAPM handouts and CAPM study tips and tricks from our recent CAPM exam takers.
Watch CAPM Certification Training – Two Hours Sample Video
CAPM Course Toronto #2: Brainsensei.com
The second in our list of CAPM certification Toronto is BrainSensei. The company was founded in the year 2013 and since then has delivered a big number of courses.
BrainSensei delivers engaging courses. Their CAPM course comprises 9 interactive story-based learning modules, which would make the course enjoyable for the student. This is a plus point for those who find it difficult to take a new course and often avoid taking a course. The course also includes 4 practice exams and 600 practice questions. The CAPM certification Toronto course offered by BrainSensei has received positive reviews from their past students, which shows the credibility of the course. Taking BrainSensei's 23 credit hour CAPM course will fulfill the eligibility requirements to take the CAPM exam.
Talking about the trainer's experience, the CAPM certification trainers at BrainSensei have extensive project management experience and also have delivered many project management training in Europe, the US, India, and some other countries.
The CAPM Certification Toronto course by BrainSensei is available for purchase, with 6-month online access to the course, for $395.49 USD. A free short CAPM course is also available to preview before the purchase.
CAPM Course Toronto #3: National Project Management Inc
The third one in the CAPM Certification Toronto list is National Project Management Inc. The company offers project management training as well as consultancy. The CAPM certification Toronto training that National Project Management Inc offers is considered to be of good quality. It is due to the fact that their CAPM trainers have 20+ years of project management experience. Moreover, they are professional training providers.
The company offers free second-time CAPM courses to their students who fail their exams on the first attempt. This is advantageous to the weak students who could probably not succeed in their CAPM exam. Hence they will be offered another sitting in the exam and with additional support and coaching. National Project Management Inc offers online, as well as classroom-based CAPM training.
CAPM Course Toronto #4: University of Toronto
The fourth one in our CAPM certification Toronto list is the University of Toronto. The University does not offer a single CAPM certification exam preparatory course. Rather, they have a few courses on project management, which PMI recognizes. And these also fulfill the PMI's 23-hour contact hour training requirement. These courses are conducted according to PMBOK. They teach you the same things which you will learn in a single CAPM certification course. The University courses that you can take to prepare for the CAPM exam are a) 1860 – Foundation of Project Management and b) 2468 – Foundation of Project Management: Accelerated.
Courses that a University offers can be considered credible and of high quality. However, the only downside of taking these two University courses to prepare for the CAPM exam is that their cost is much higher than the single CAPM course that you may take elsewhere. This CAPM certification Toronto courses that these University offers are conducted both online as well as in the physical class.
CAPM Course Toronto #5: UniChrone
The last one in our CAPM certification Toronto list is UniChrone – a project management and IT training company. The company was founded in the year 2015 and since then it is conducting regular training. Apart from CAPM, they also offer many other project management and IT courses. They conduct courses both online and in the classroom. They schedule their CAPM certification course for every weekend and also for weekdays.
UniChrone has conducted courses for over 200 companies globally. Moreover, they have a good online reputation of being a certification training provider. UniChrone has received very good reviews on their website from past their course takers. When you take the CAPM course from UniChrone, they will also provide you end-to-end support via e-mail, chat, or phone. The cost of their online instructor-led CAPM course is $1169 USD.
CAPM Exam Toronto
You can take your CAPM exam at PMI's designated testing centers in Toronto. PearsonVUE is the authorized testing center of PMI for all their exams. There are several PearsonVUE centers in Toronto. You can find the nearest one to you at the PearsonVUE website.
After PMI approves your CAPM application, you can schedule your exam with PearsonVUE in Toronto. If you rather want to take your CAPM exam online, this facility has also been made available by PMI. Now, you can choose to take the exam from your home or office, and at the time of your choosing.
Summary
Gone are the days when a high school diploma or a secondary degree were enough. These qualifications were once considered enough to secure a high paying or a prestigious job. Employers also considered this level of qualifications to be adequate to handle their projects. However, as the projects have become more complex and large, the requirement to hire more skillful professionals has also risen.
Due to the increased need to meet stakeholder expectations very closely, and to complete projects within tight constraints, organizations have started looking for certified project management experts. There are a few project management certifications available. However, for most of the organizations, you can only satisfy the project management certification requirement, if you are a CAPM.
If you were looking for CAPM certification Toronto options, we have provided information above about five CAPM training providers. Now that you have learned about these CAPM certification Toronto training providers, you may have been encouraged to pursue your journey towards CAPM.
The CAPM certification will not only help you get jobs that you usually look for quickly; you will even be able to jump to higher-position jobs. With project management certification, there are many high-level roles you can easily land on. Even without adequate technical knowledge of a particular industry, you will be able to secure a managerial position. There are thousands of professionals who, with their CAPM credential have switched their career or started to earn higher.
So, this is the time to decide and start your journey towards the CAPM certification. If you are ready for it, take a free CAPM course now to learn what CAPM is about. The free course will help you gather your ideas and thoughts about this certification and the value it delivers.